Welcome to The Downtown, a Coast Hotel in Dawson City
Turn-of-the century atmosphere with modern comfort
Come and embrace the warm Northern hospitality. Modern comfort awaits you at The Downtown, a Coast Hotel, centrally located in downtown Dawson City. A lively place buzzing with activity. Step into our warm, welcoming turn-of-the century lobby, which will transport you back into the days when the city was bustling with prospectors and miners during Klondike Gold Rush era.
Our inviting hotel accommodations offer 34 guestrooms in the main building and an additional 25 rooms in the neighbouring Annex building. Stretch out and relax in comfortable, modern and stylish rooms, with convenient amenities including free wi-fi, mini fridges, coffeemaker and 32" TV. Did we mention many of our rooms are pet friendly, too! For your traveling convenience, we offer a free airport shuttle service. Make sure to contact us, prior to arriving to book the shuttle for all airport pick-ups. Guests can also enjoy free on-site parking.
Fuel up for your Yukon adventure with a delicious breakfast at our on-site Sourdough Saloon - home of the famous Sourtoe Cocktail, the cocktail with one rule: "You can drink it fast. You can drink it slow. But your lips must touch that gnarly toe." Not for the faint of heart, but it's an exclusive club where bragging rights are your sole reward. Enjoy the saloon's goldrush era décor, complete with swinging doors, good food, local beer, and great stories year-round.
Want to explore? We are one block from the Yukon River and the Klondike Spirit, where you can cruise down the river with a big helping of gold rush tales as you drift past the paddlewheel graveyard and derelict villages. Head down to Front Street to shop handmade goods from our local outlets including the regions unique Klondike jewelry artisans.
Sanitized for your safety: Find out more about our commitment to cleaning and disinfecting to safeguard our guests and Ambassadors against COVID-19, norovirus, and influenza. View Coast Clean.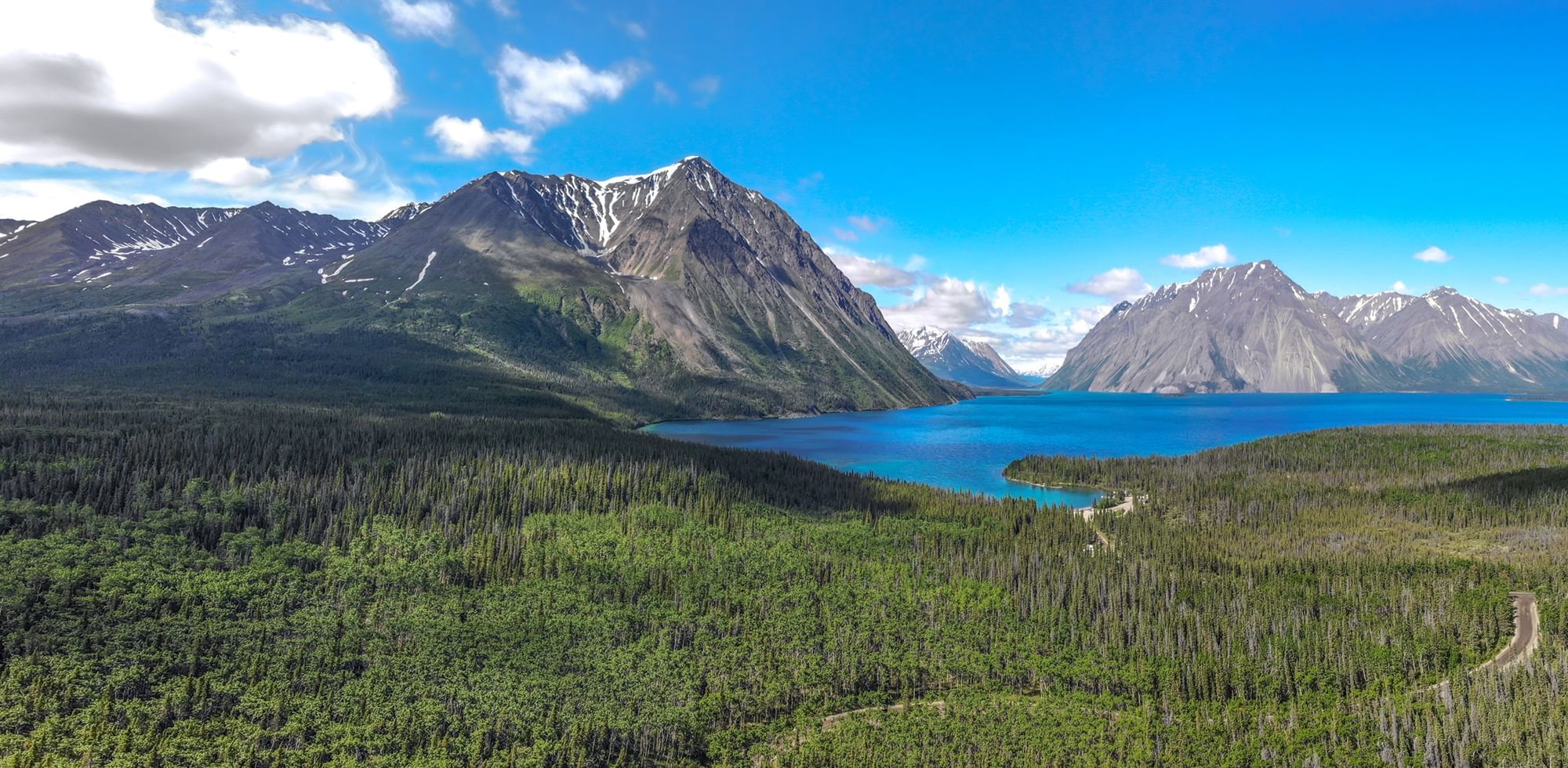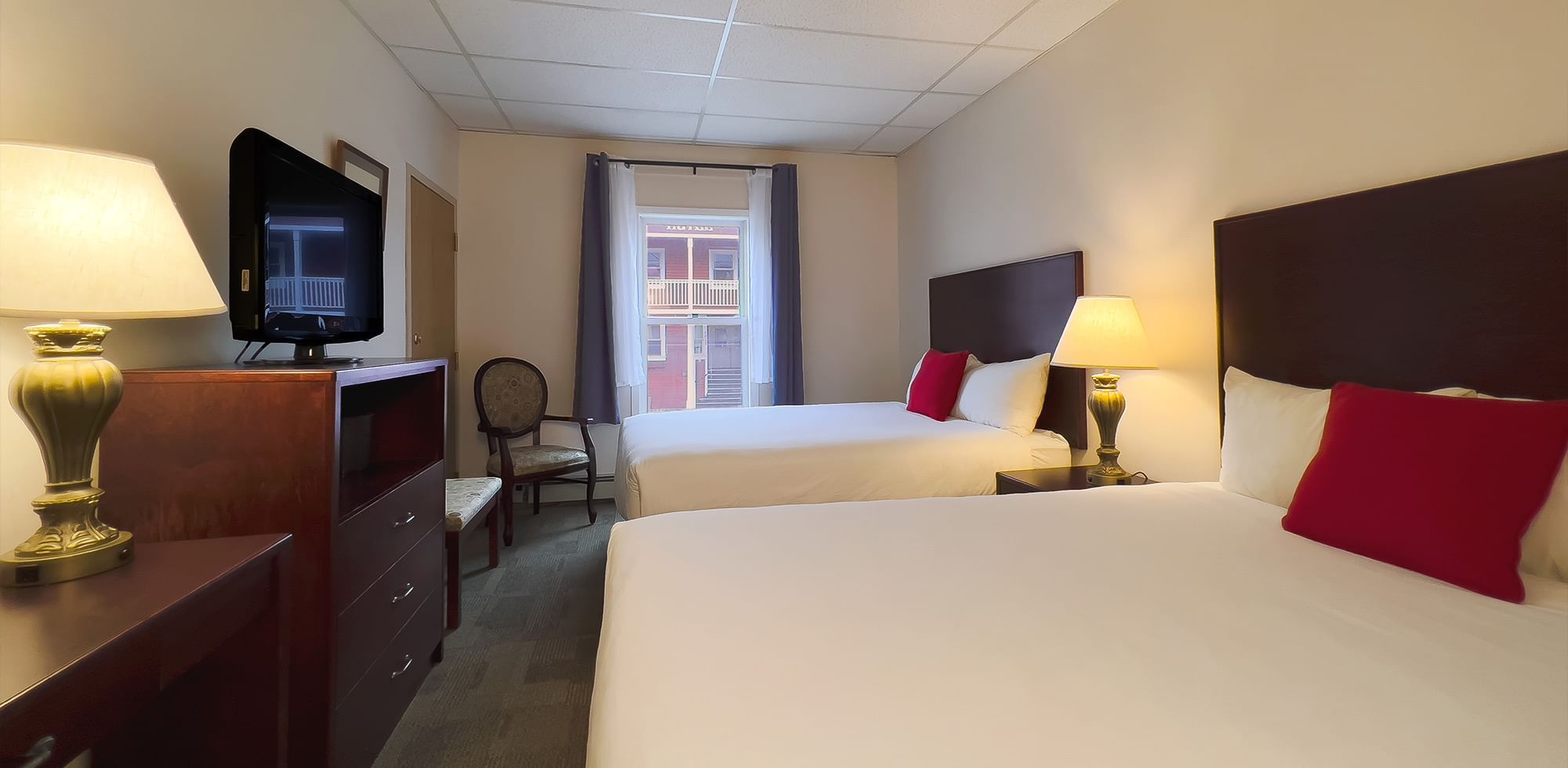 Rooms
Comfort and Convenience
Settle into accommodation with turn-of-the century atmosphere with modern comfort, free wi-fi and in-room coffee makers. Pets are welcome, too!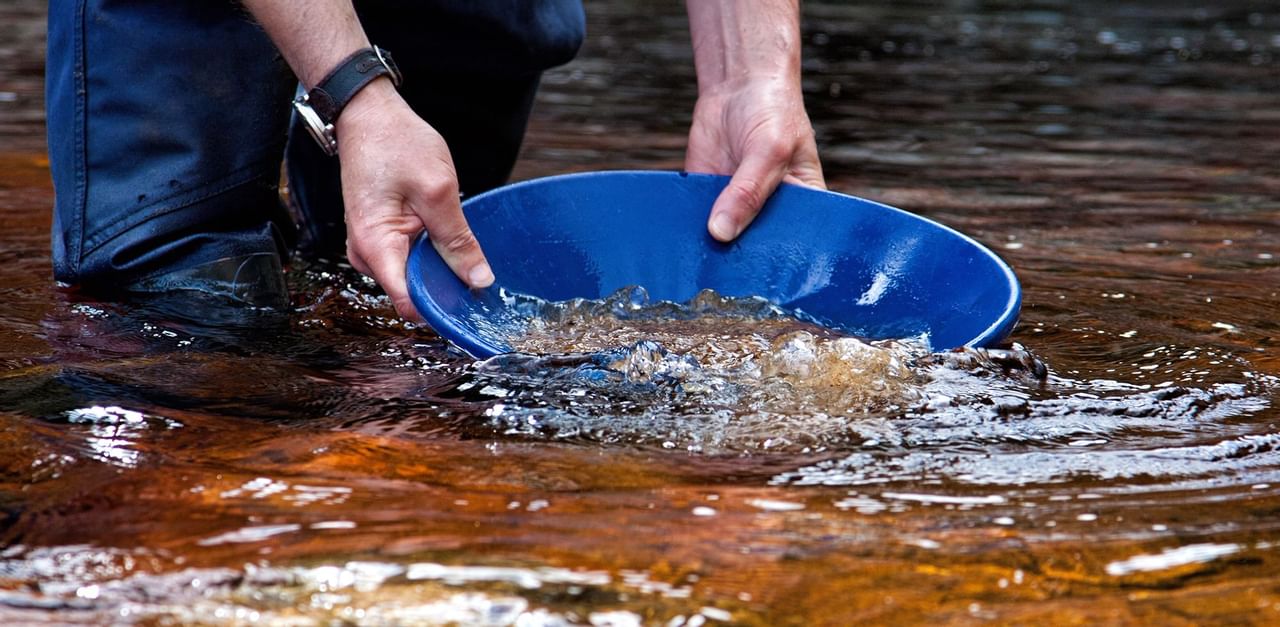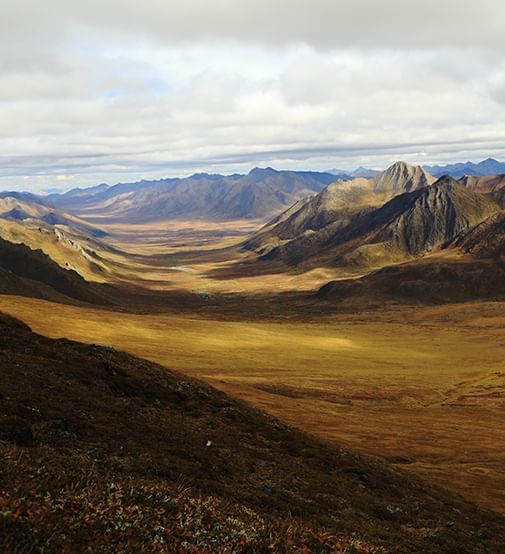 Our location
get to know Dawson City
Steps from the river and close to a host of iconic attractions, our hotel provides the gateway to the wilds of the Yukon.
more to experience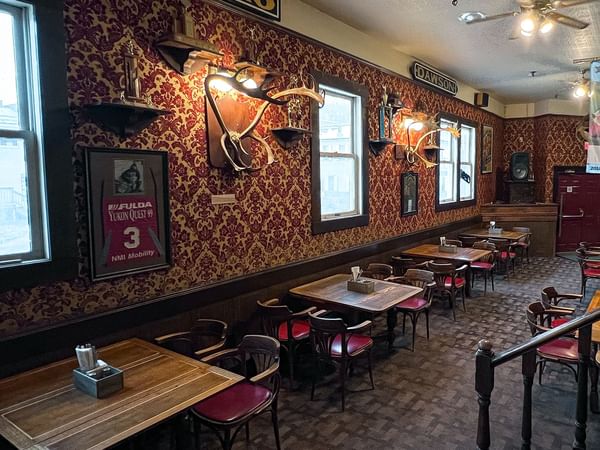 Home of the World Famous "Sourtoe Cocktail"
The Sourdough Saloon is famous for its swinging doors and turn-of-the-century decor. Join the "Sourtoe Cocktail Club" and receive your participating certificate.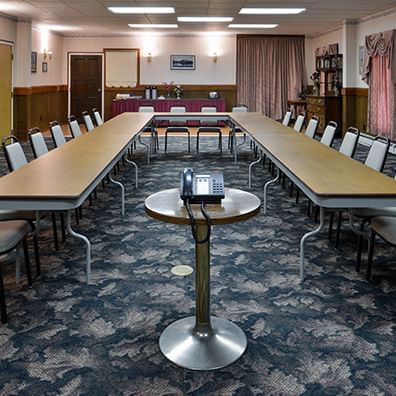 connect and collaborate
Our function space can accommodate up to 55 guests and is ideal for board meetings, seminars, and training groups. Enhance your event with a range of catering options.
Fabulous Customer Service!
Nicole & Abby at the front desk are so accommodating!! They really make you feel special. Nicole is the General Manager. Her personal attention is above & beyond!! The hotel is very charming & unique. The rooms are clean & comfortable! Great.
Great Vacation Spot to Visit
This place was in a perfect location in Dawson City. Very friendly service with very clean rooms. Everything was in walking distance to the historical sites as well as the restaurants, shopping and entertainment.
Rasika saved my laptop when I forgot it on checking out and got it to me minutes before my Air North flight 549 took off on Sat May 28. She was so helpful and courteous, a life saver. She got the flight held so the driver could deliver it. Highly competent, professional and gracious.