welcome to hotel 116, a coast hotel
Our suburban downtown hotel overlooking the city of Bellevue
With an awesome location, a Refreshingly Local™ atmosphere and fantastic value, Hotel 116, a Coast Hotel is ready to help you experience downtown Bellevue, WA in a whole new way. You'll find our Seattle-area hotel just off the freeway in the heart of Bellevue, in close proximity to Seattle's Eastside "silicon forest", a short drive to Microsoft, Amazon, Google and other major technology headquarters. Explore nearby attractions including Meydenbauer Park, KidsQuest Children's Museum and the Downtown Bellevue Art Walk. Unwind in rooms and suites featuring free wi-fi, mini-fridges, work desks and triple-sheeted beds. Many accommodations offer sweeping views of the city skyline, and pets are welcome here!
Grab a cup of coffee and a pastry at Woods Coffee every morning, and stop by the hotel restaurant The UNDRGRND for lunch or dinner after a busy afternoon of working or sightseeing. Our adaptable venues set the stage for meetings, weddings and other events – complemented by delicious catering and the expert oversight of our planning team. And as part of our commitment to being Refreshingly Green™, we take action to ensure that our environmental impact is minimal. We can't wait to welcome you.
Sanitized for your safety: Find out more about our commitment to cleaning and disinfecting to safeguard our guests and Ambassadors against COVID-19, norovirus, and influenza. View Coast Clean.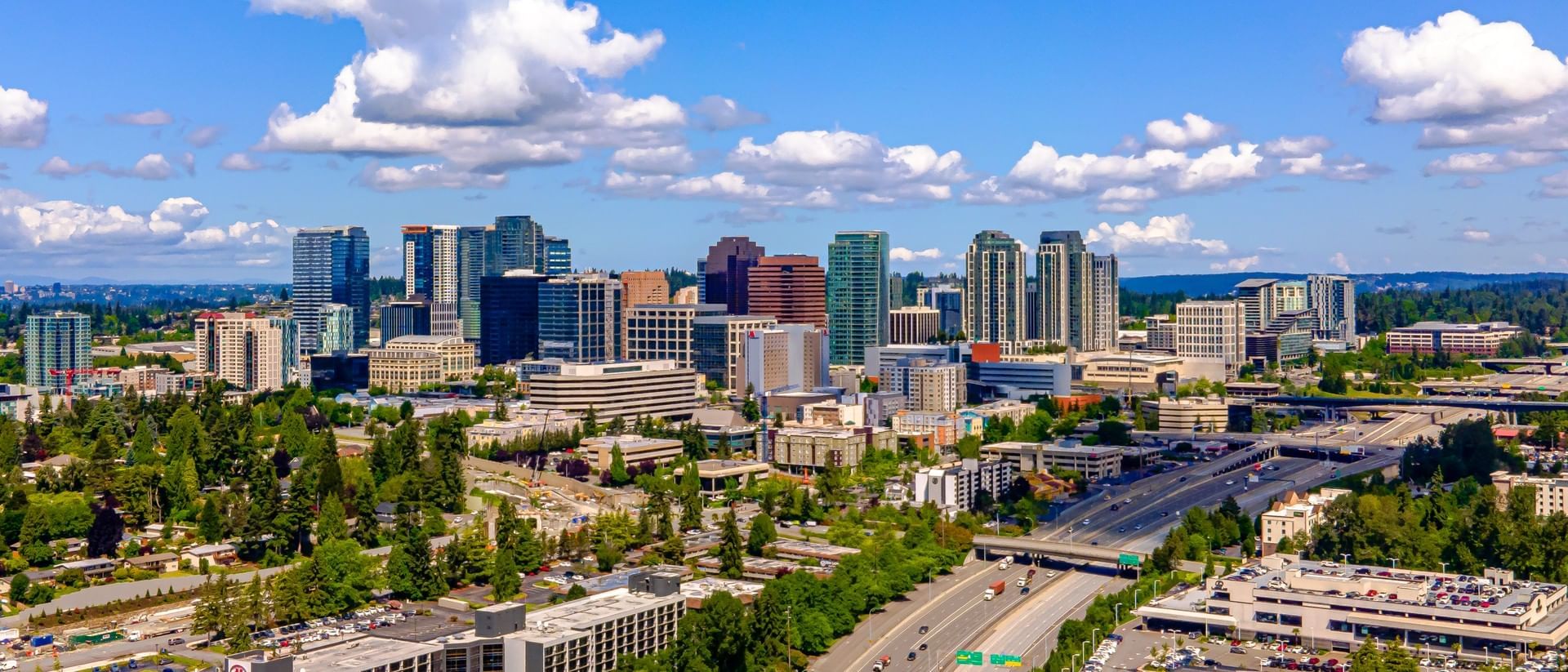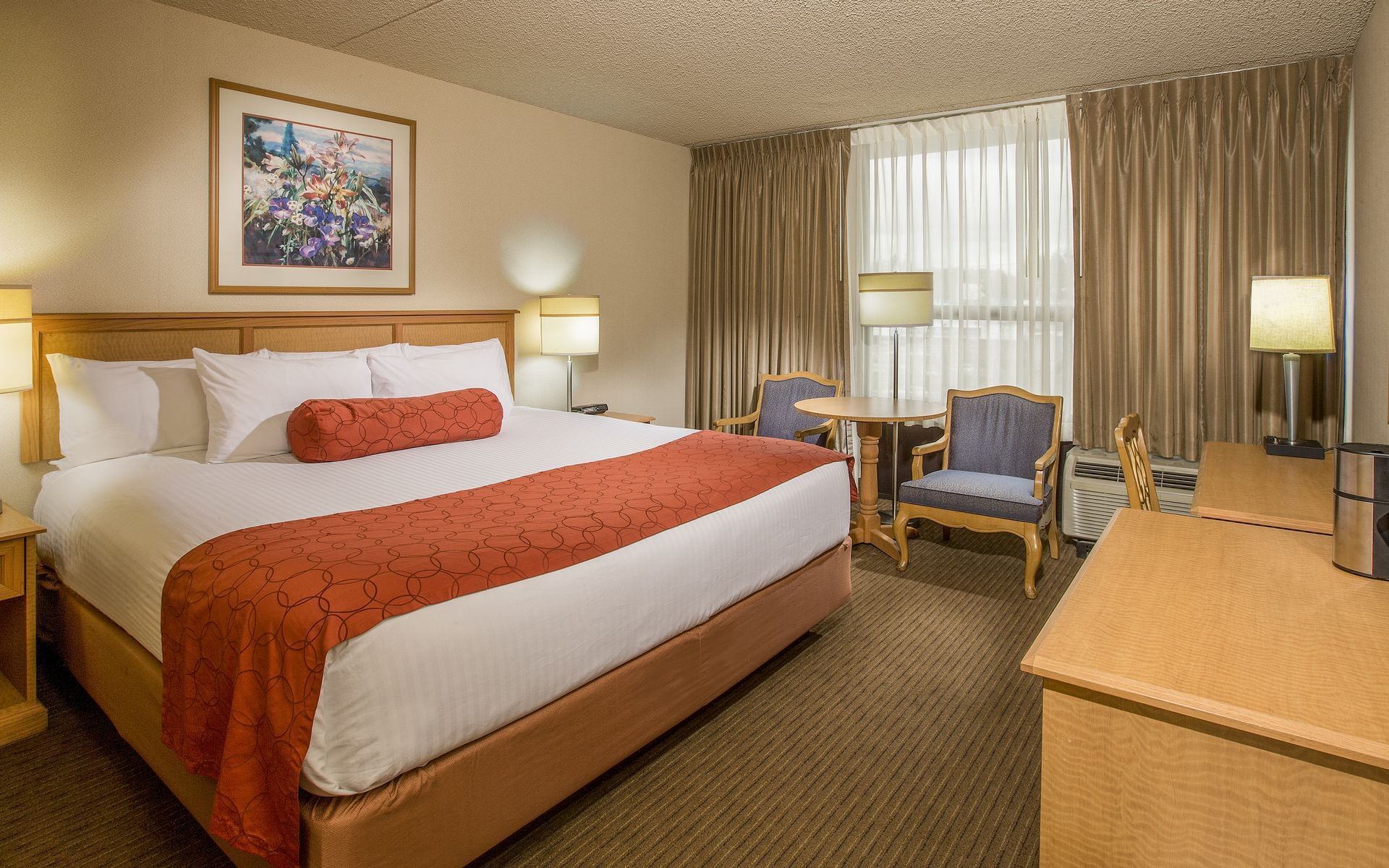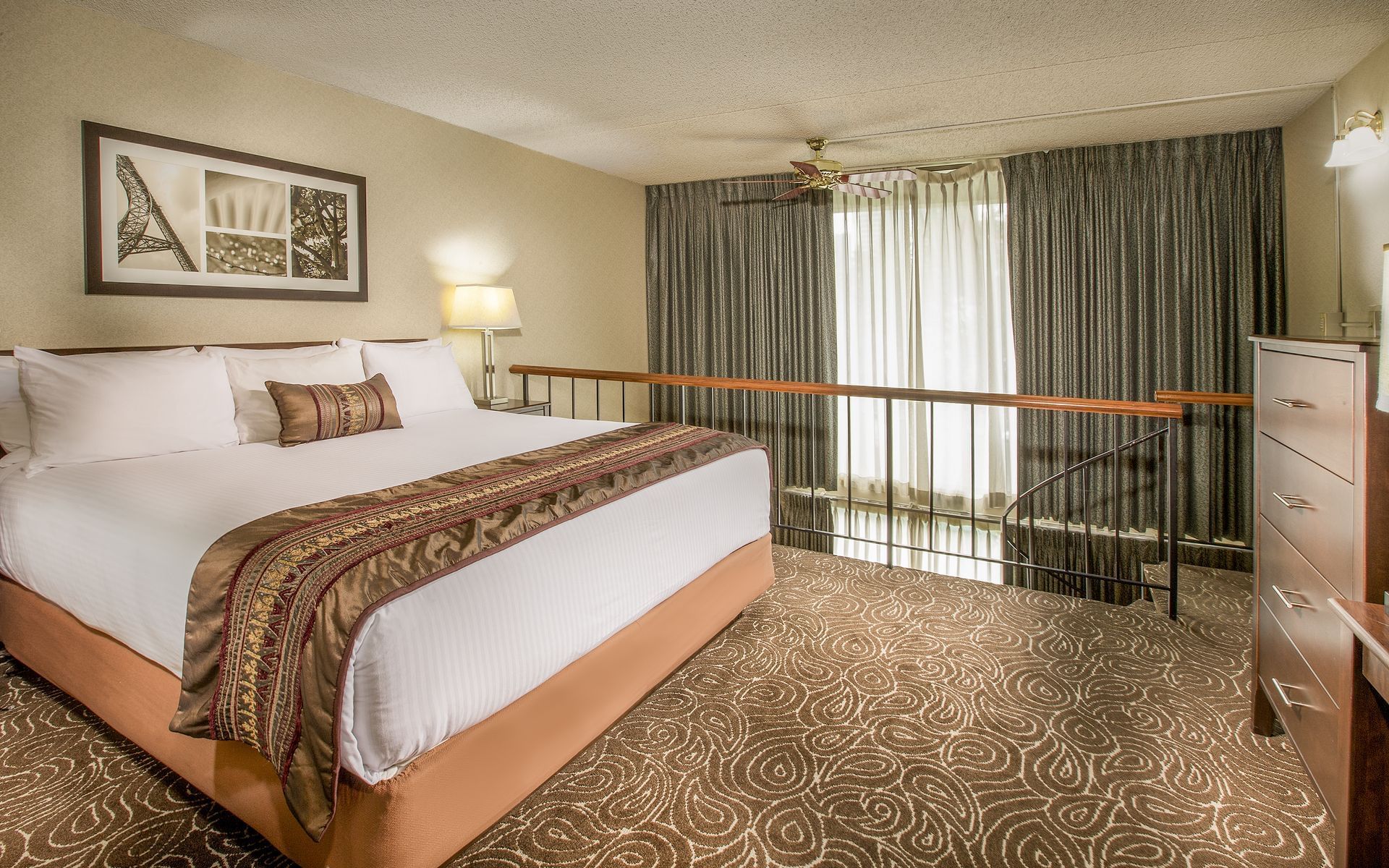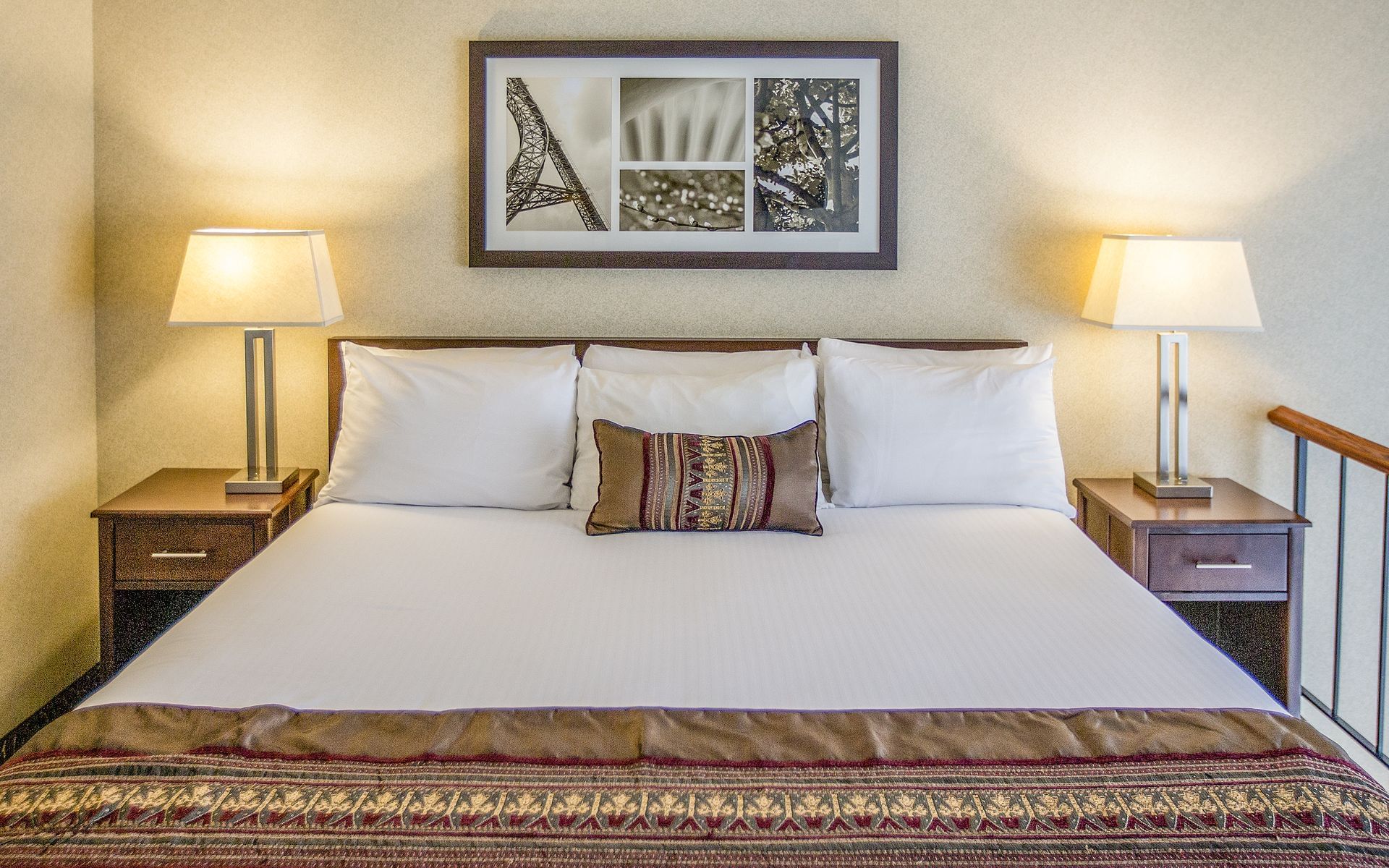 Rooms
Your Home Away From Home
Chill out in modern, comfortable rooms with helpful amenities like free wi-fi and in-room fridges – or splurge on a suite for even more space.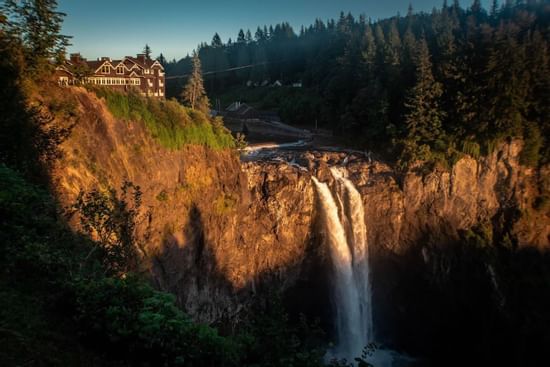 Our location
Bellevue's Best, Right This Way
Our hotel provides convenient access to Bellevue's most noteworthy attractions and things to do – from Clyde Beach Park to events like the Bellevue Jazz & Blues Festival. And Seattle is only 10 miles away, across Lake Washington.
more to experience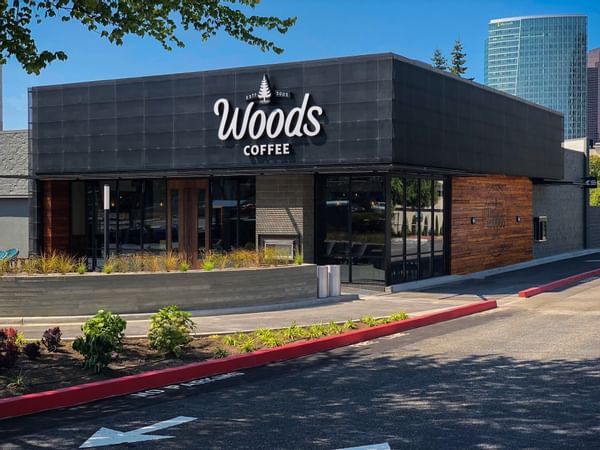 Woods Coffee
At Woods Coffee, every new day brings a brand new adventure. Here you'll find fresh coffee that's roasted to perfection.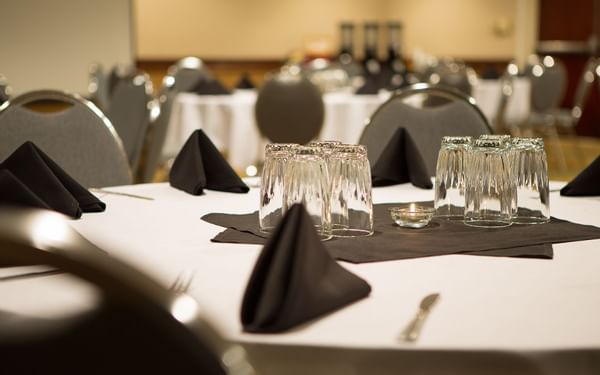 Inspire Productivity in Bellevue
Whether you choose our expansive Forest Ballroom or a smaller venue, we'll make your meeting flawless – while reducing its environmental impact.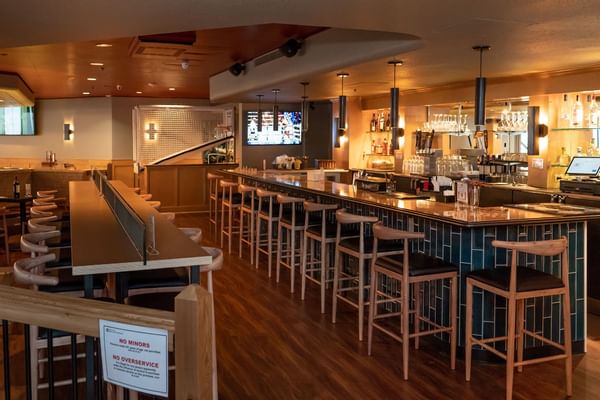 The UNDRGRND
Come enjoy some food or drink under the shade of a tree in our beautiful outdoor garden oasis or relax by the fireplace.
Business trip to Bellevue
The room was very clean, the staff is welcoming, Nearby cafe (1 minute walk) is a great solution for breakfast, and the bar (1 minute 1 walk also) has warm atmosphere and very welcoming staff. The hotel is just 2 minutes' drive from the main road exits and it easy to reach Bellevue, Redmond or Seattle.
Stopover to Pick Up Our Daughter
Welcomed at arrival. Given adjoining rooms with our daughter and baby granddaughter. Restaurant provides food to the room, and it was tasty. The coffee bar is part of the complex. It has many usual coffee options and several delicious food items. All in all a very pleasant experience.
Very good value. Excellent location right off the 405. Nice people and courteous Quiet and a convenient coffee shop right in the facility. Very helpful when we accidently left an item in the room. Will definitely stay here again.