outstanding services in Bellevue, WA
Enjoy our outdoor pool, fitness center & more!
There's a lot to love about Hotel 116, a Coast Hotel: a convenient location in the heart of Bellevue, outstanding customer service, and terrific value. But that's just for starters. From fresh fruit and fruit-infused water in the lobby to free hotel-wide wi-fi, we've thought of everything to make your stay just a little more special. Break a sweat in the fitness center or cool off by our seasonal outdoor pool, before returning to your room and refueling with room service from our signature dining restaurants. Did we mention that parking is always free?
And since it isn't a family vacation without your four-legged member, we're proud to offer pet-friendly rooms. Located in the south end of our parking lot is a gated, designated doggy area with complimentary pick up bags provided. All of our guests' comfort is a top priority for us, which is why we provide a dog bed and water bowl for complimentary use during your stay. Just ask us for more details!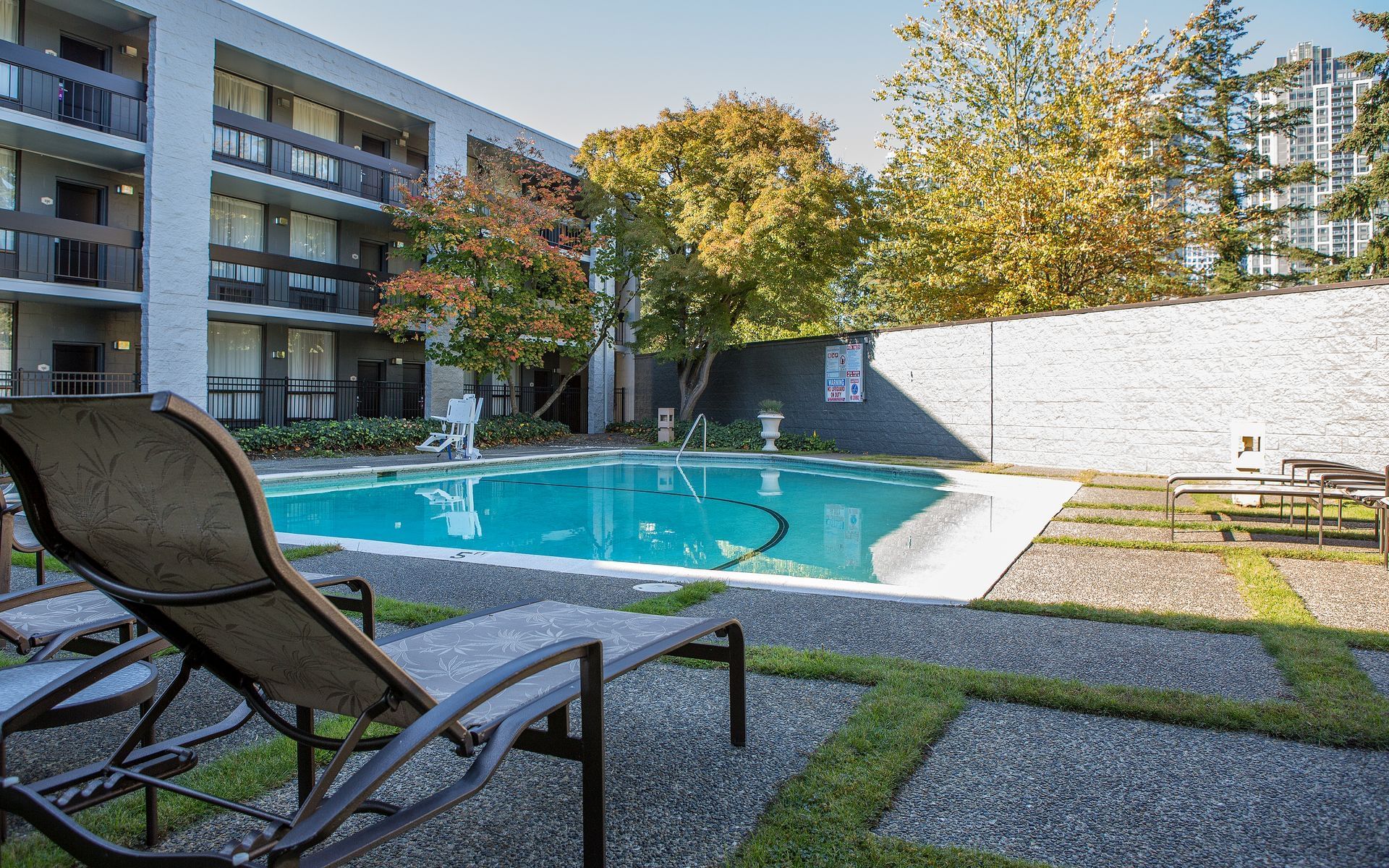 Featured amenities
Feel right at home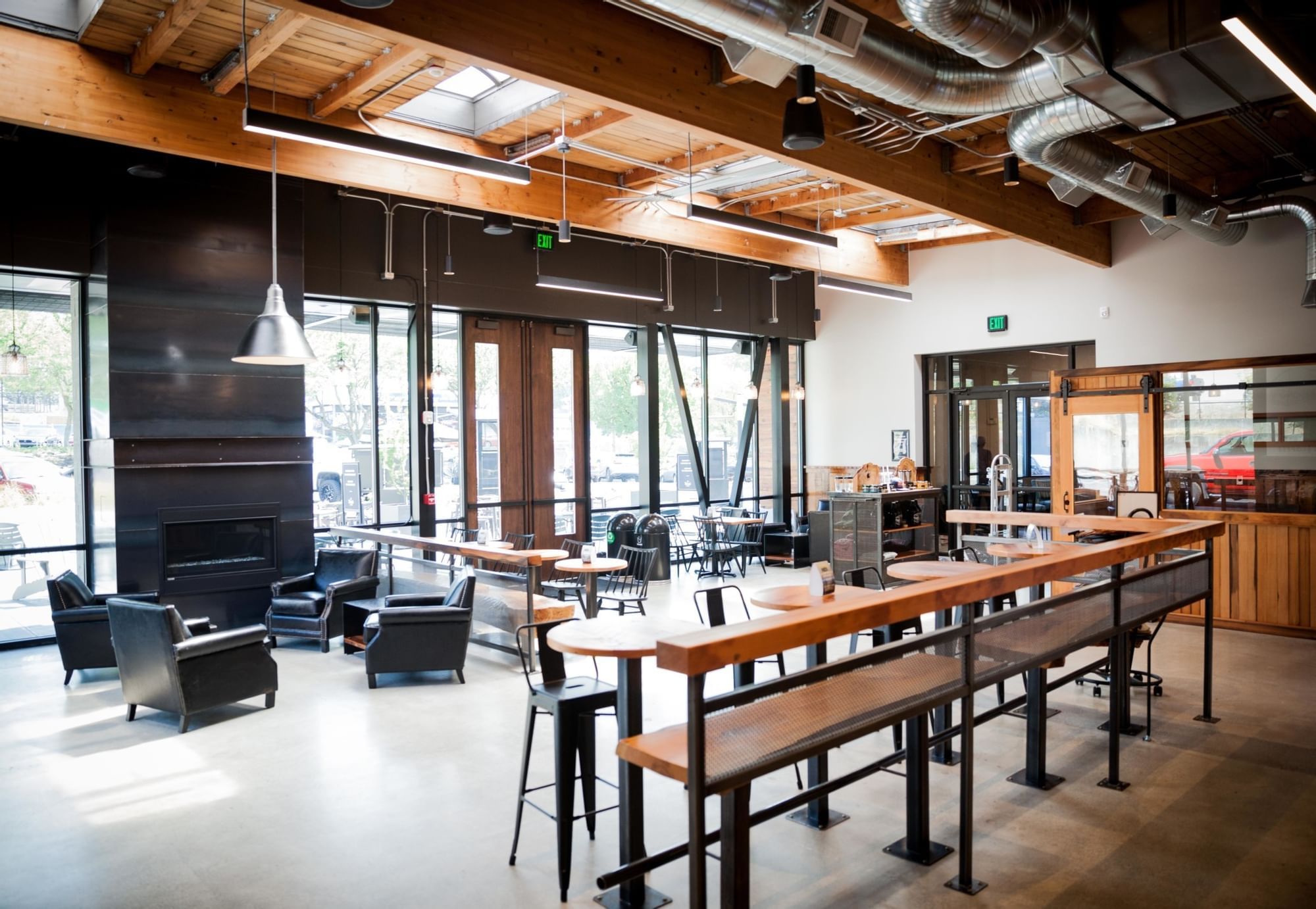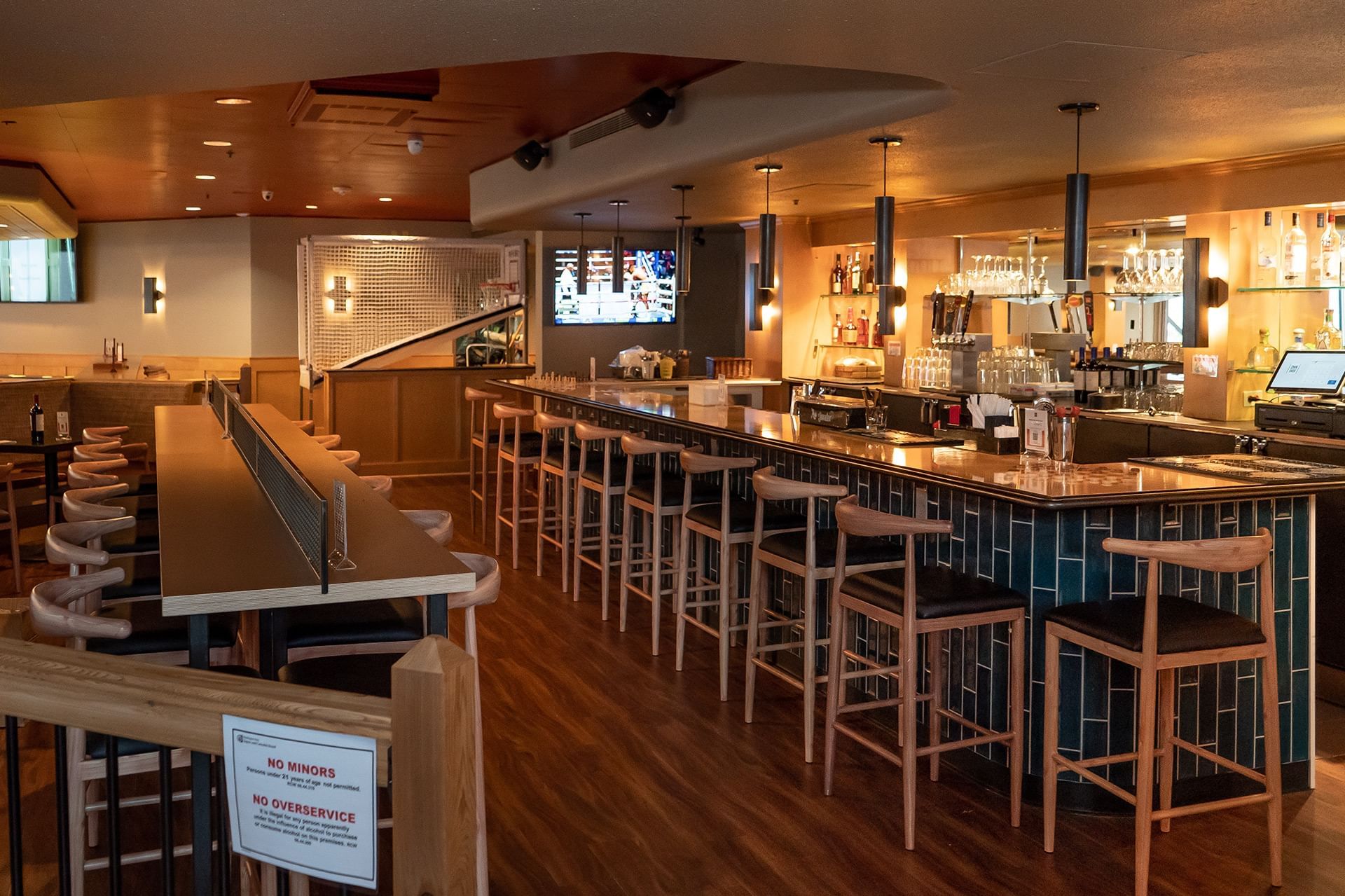 Featuring
Woods Cafe and our new restaurant The UNDRGRND
Grab a cup of fresh-brewed coffee or when hunger strikes, head to DwnUndr for creative, locally-sourced cuisine in a relaxed ambiance. Sit inside or under the shade of a tree in our beautiful outdoor garden oasis.
Additional amenities
Fitness Center
Open daily from 10:00am to 8:00pm, our fitness center boasts a universal gym, a treadmill, a stationary bicycle and free weights so you can get your sweat on.
Business Center
Open 24 hours, our business center features a PC workstation, a printer and high-speed Internet access.
private fenced doggy park
We offer a gated, onsite doggy park with complimentary pick up bags to ensure your four-legged friend feels comfortable too.
24-Hour Front Desk
Our front desk is open 24 hours a day and our dedicated Hotel 116, a Coast Hotel: team is always ready to help.
Concierge Service
While we don't have a dedicated Concierge Desk, Concierge service is available 24 hours a day.
Valet Laundry Service
We offer valet laundry service from Monday through Saturday. Same-day service is available if you bring your items to the desk by 9:00am
Coin-Operated Laundry Facility
Pack light! We offer a coin-operated laundry facility, open daily from 6:00am to 10:00pm. Laundry supplies are available for purchase at the front desk.
Vending machines
Vending machines are located on the first floor of the hotel.
Room Service
If you want to enjoy a meal in the privacy of your room, Woods Cafe and DwnUndr Neighborhood Kitchen + Bar offer room service, all you have to do is make the call!
free wi-fi
Stay as connected as you'd like to be during your stay, courtesy of free wi-fi throughout the hotel.