pet friendly Accommodations in Bellevue, WA
Furry members are family too
Hotel 116, a Coast Hotel is a pet-friendly hotel that not only welcomes dogs but can accommodate cats and birds as well. Our Seattle-area hotel is located off the freeway in the heart of Bellevue that includes a private fenced doggy park located on our property in the southwest end of the parking lot - a favorite spot for our guests to let their dogs off-leash and socialize.
Our Seattle-area dog-friendly hotel does have a pet fee of $25 plus taxes for the duration of your stay and we ask our guests who are traveling with their dogs to sign a pet registration agreement at check-in. Our pet-friendly hotel allows for a maximum of two pets, per guestroom with an additional fee of $25 plus taxes will be applied for a second pet.
Comfort is a top priority for all our guests, which is why we provide a dog bed and water bowl free to use during your stay. Just ask us when you are check-in. We also offer free pick-up bags!
No pets are to be left unattended in our guestrooms. Pet owners must agree to keep their pets on a leash or in a crate while in any public or commonplace within the hotel aside from designated off-leash areas. Also, no pets are allowed in the hotel's pool area, the courtyard or in the hotel's restaurant, except for Wood's Coffee which is pet friendly!
Book the best pet-friendly hotel in Bellevue - where pets are always welcome!
dog friendly trails & parks in Bellevue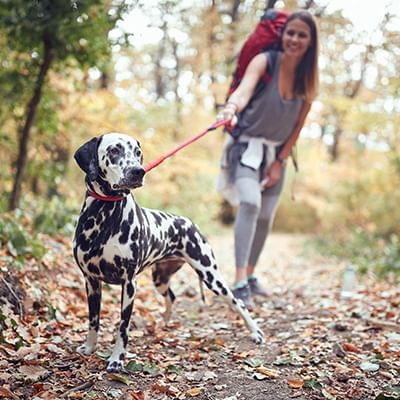 Lake-to-Lake Trail
Located in the middle of Bellevue is the terrific trail system that goes between Phantom Lake and Larson Lake. The trail is open year-round and is beautiful to visit anytime and Dogs are welcome, but must be on a leash. The wide, well-maintained paths are used for biking, trail running, and walking, so you'll likely encounter other people while enjoying a walk with your four-legged companion.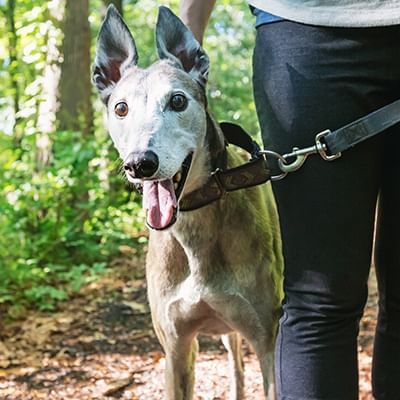 Wilburton Hill Park
A favorite park for dog owners, this east side park is absolutely worth the short 5-minute drive. Wilburton Hill Park has several well-maintained walking trails in the woods that surround one soccer and two ball fields. Dogs are allowed on leash on many of the park's trails but are not allowed at the Bellevue Botanical Garden. Free parking, wheelchair accessible, children's play - this place is worth checking out.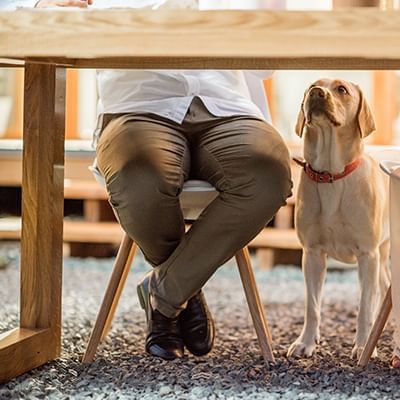 Gilbert's on Main
Gilbert's on Main is an authentic deli serving classics such as matzo-ball soup, breakfast omelets and sandwiches. This pet-friendly delicatessen is located around the corner from Bellevue Downtown Park – a popular oasis of green in the heart of Bellevue.
Pet Policy Agreement
To ensure a comfortable stay for all guests at Hotel 116, a Coast Hotel, please note the following pet etiquette for pet owners:
Responsibility of Pet Behavior. My signature below confirms my personal responsibility for the behavior of my pet during our stay at Hotel 116.
Pet Fee Required. A one-time (per stay) pet fee of $25 plus taxes will be applied upon check in. This fee covers one pet. An additional fee of $25 plus taxes will apply for second pet. Maximum of two pets per room.
Damage and Soiling. Guests are responsible for all property damages and/or personal injuries resulting from their pet and will be responsible for the repair and/or replacement of any items stained or damaged by their pet during their stay. Guests are responsible for cleaning up after their pet on hotel property.
Noisy or Disturbing Pet. Noise must be kept to a minimum. Any disturbances, such as barking, must be curtailed to ensure other guests are not inconvenienced.
No Pet left alone. In consideration of other guests and staff we ask that you do not leave your pet unattended during your stay. Pet(s) must be crated in order for housekeeping or any other hotel staff to enter the room.
No Pet Areas. I understand that no pets are allowed in the following areas: pool, courtyard or the restaurant.
Dog Park. I am aware that the dog park is located at the southwest corner of the parking lot. I will always pick up after my pet/ service animal.
By bringing a pet in our facility, you are agreeing to the hotel's pet policies outlined above. As the pet's owner/handler, you are responsible for any liability arising from your pet's actions.