Welcome to coast Oliver hotel
Your refreshing stay in the heart of wine country
Experience the splendour of British Columbia's famed Okanagan Valley at Coast Oliver Hotel! You'll find us in the Wine capital of Canada and just moments away from dozens of world-class wineries and vineyards – not to mention great golf, scenic hiking trails and the country's only arid desert environment.
Kick back in modern, stylish accommodation featuring free wi-fi, triple-sheeted beds, mini fridges and microwaves. Kitchenettes in some rooms and suites add flexibility to your visit, and pets are welcome in select accommodations.
A delicious free daily hot breakfast keeps morning hunger pangs at bay. When it's time for lunch or dinner, we're just a short walk from an array of restaurants and cafes. Our hotel is home to the only indoor pool in Oliver; take a refreshing dip before soaking in the hot tub. Other on-site perks include a fitness room and computer access in the lobby. Want to explore the area? From vineyard tours to local markets and performing arts at Frank Venables Theatre, there are plenty of activities and attractions here to pique your interest.
Environmental sustainability is important to us; we love our surroundings and want them to stay beautiful for generations to come. In keeping with our commitment to being Refreshingly Green™️, we offer two electric vehicle charging stations, as well as eco-friendly practices like large-format soap and shampoo containers in the bathroom.
Sanitized for your safety: Find out more about our commitment to cleaning and disinfecting to safeguard our guests and Ambassadors against COVID-19, norovirus, and influenza. View Coast Clean.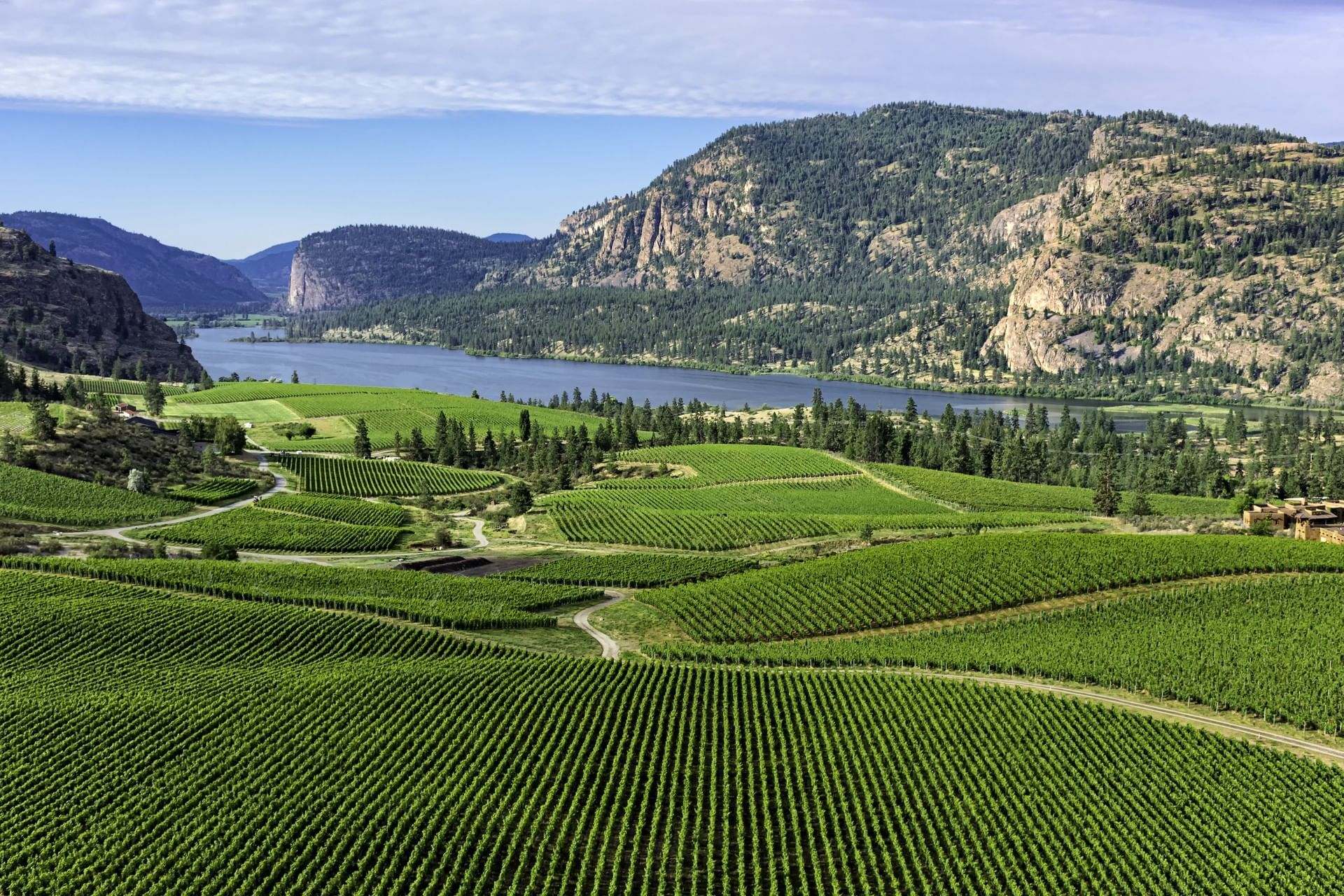 Deals
Make Your Visit Even Better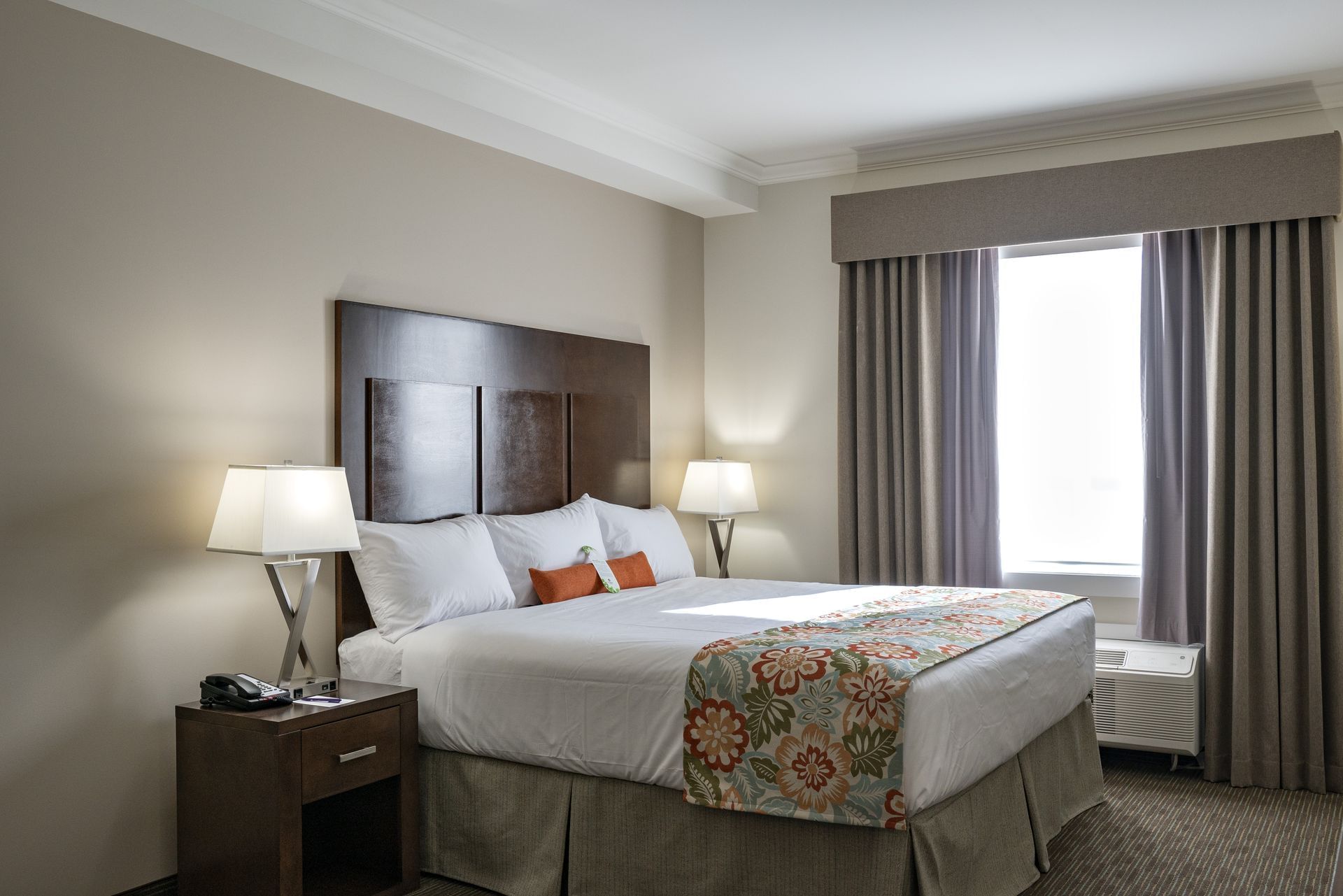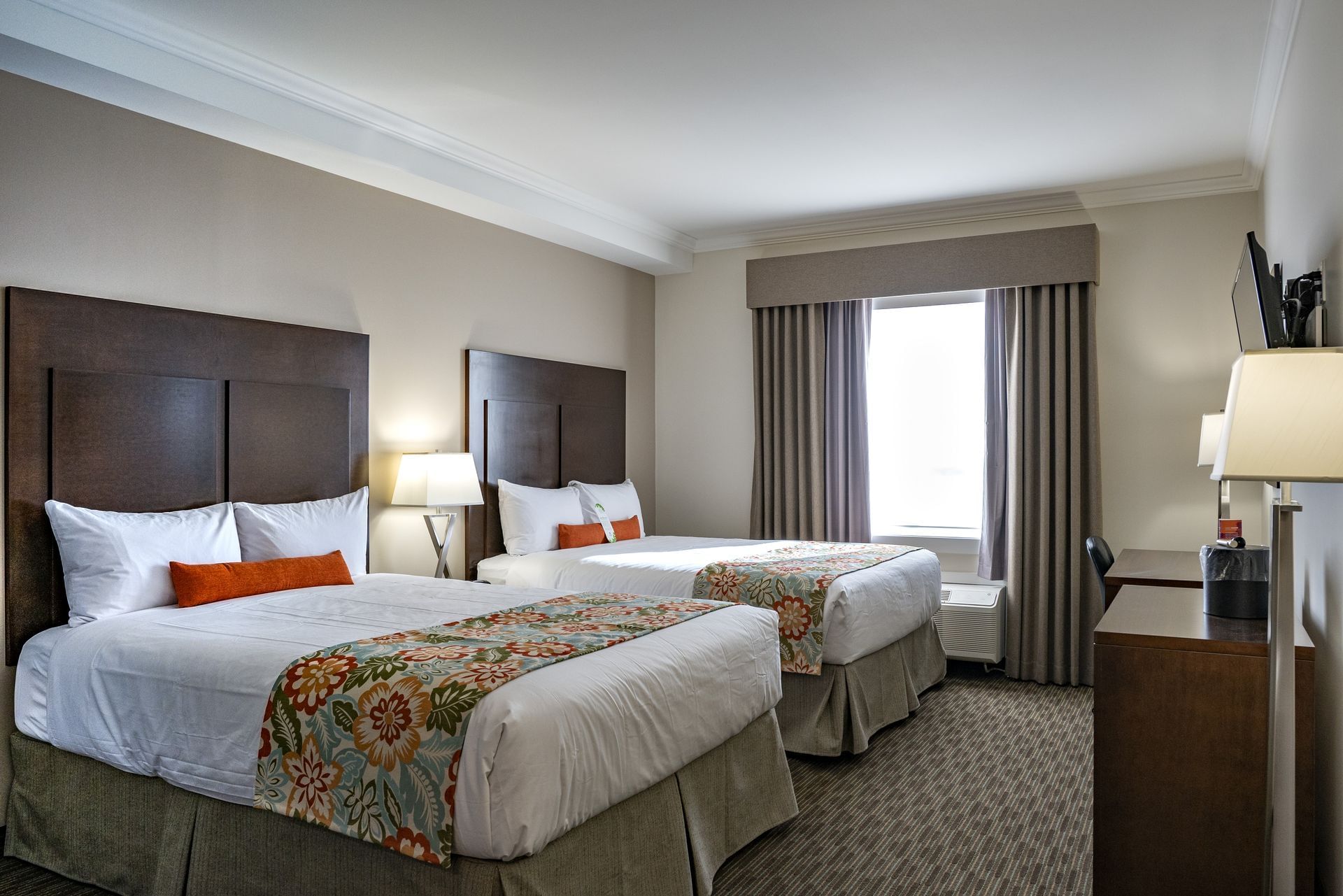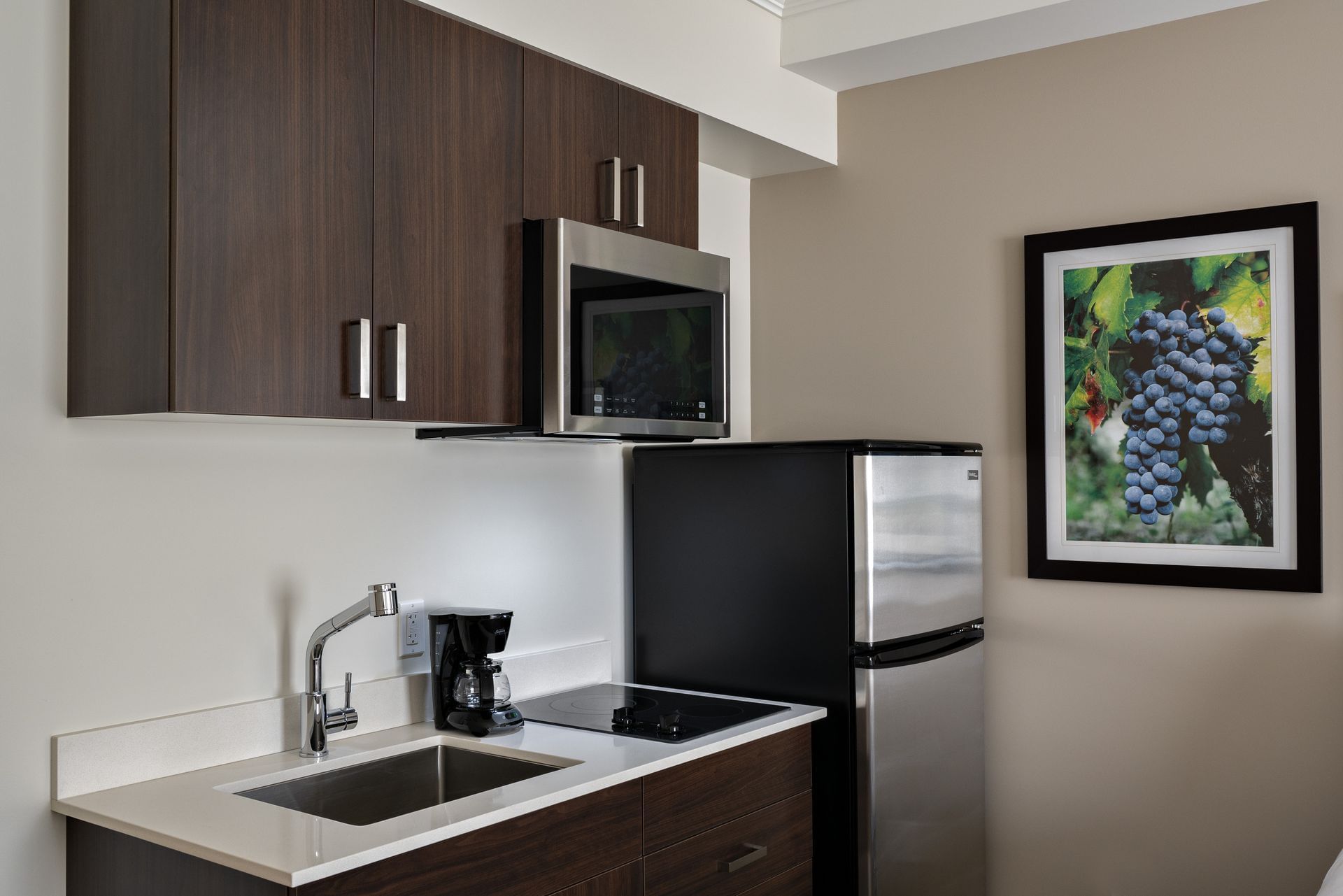 rooms
Your Peaceful Retreat in Wine Country
Stylishly designed rooms and suites feature free wi-fi, triple-sheeted beds and modern amenities. Bring your four-legged friend, too – we're pet-friendly.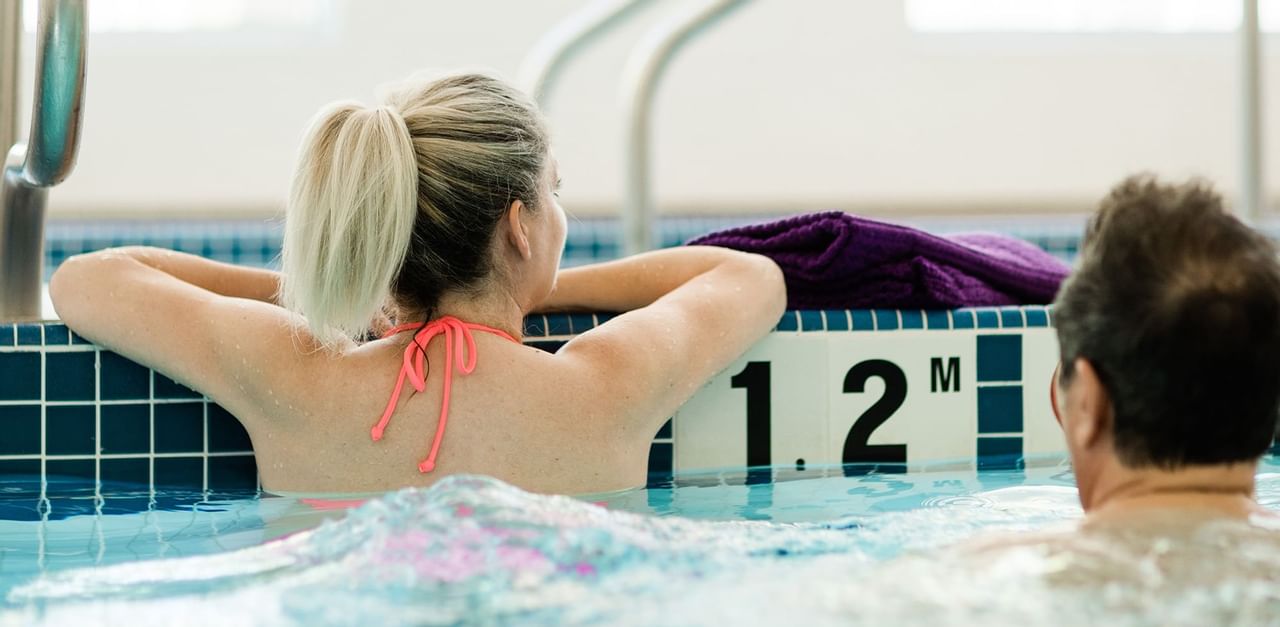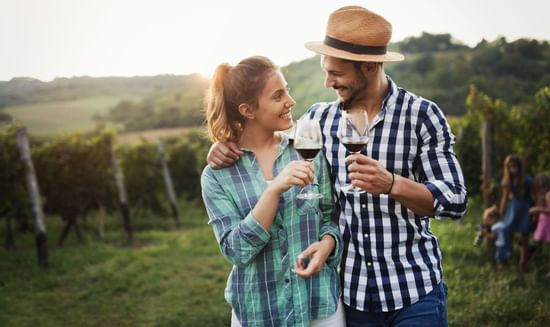 our location
Sip, Ski and Sightsee
They don't call Oliver the "Wine Capital of Canada" for nothing! In addition to wineries, our hotel is near golf, hiking, skiing, museums and more.
Friendly Clean Hotel Close to Many Outdoor Activities
Nice new hotel close to business district. Friendly staff. Quiet, close to small park and next to great paved walking trail along the canal. Nice breakfast and coffee. Great community. Handicap friendly. Many local wineries, ski Hill and golf courses within close proximity.
We entered Canada at the Osoyoos Board crossing on January 7 as the mountain passes were closed in Washington State. BC Highway 3 was also closed by the time we got to the border. We decided to stay at the Coast Hotel in Oliver until Highway 3 reopened. It was a great decision. Even though we were only there one night, the hotel was great and walking around snowy, sunny Oliver on January 8 was great too. The Front Desk staff were very understanding and accommodating, allowing us to delay our check-out until early afternoon to wait for the Highway 3 update on DriveBC. The room was clean and the room and premises felt COVID safe.
Excellent staff who greeted us on arrival and departure. Facilities were very clean and comfortable along with a hot and delicious breakfast. And added bonus of beautiful grounds adjacent to hotel with river walk.