Pet Friendly Accommodation in Oliver, BC
Furry members are family too
At Coast Oliver Hotel, we understand that pets are part of your family, and we're happy to welcome them to our pet-friendly accommodations in Oliver, BC. Our hotel is conveniently located just minutes away from various dog parks and some of the best trails in the Okanagan Valley, including the International Hike & Bike Trail, which has a trail entrance located directly behind our hotel. Guests can also visit Lion's Park, a scenic beachfront park, just a 7-minute walk away.
We welcome dogs of all sizes, including large breeds, but we kindly request that guests keep their pets on a leash or in a cage when in public areas inside the hotel. To ensure the comfort and safety of all guests, pets should not be left unattended in guest rooms. If guests need to leave their rooms without their pets, we ask that they inform the front desk and provide a contact number where they can be reached if their pets become agitated. A pet fee of $25 per pet, per day, applies.
We're committed to providing a pleasant stay for both you and your furry companion. Please don't hesitate to reach out to our staff if you need any assistance or have any questions.
Pet friendly areas in Oliver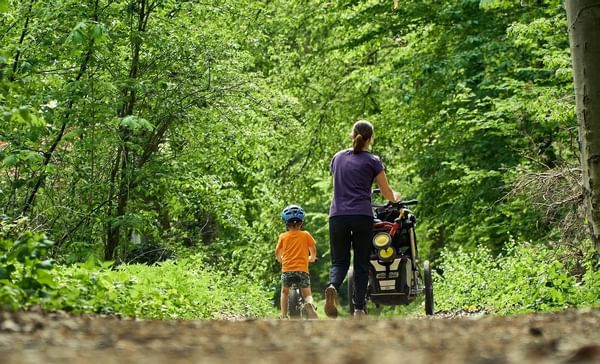 International International Hike & Bike Trail
With the trail entrance located behind our hotel, this well maintained trail meanders alongside the Okanagan River.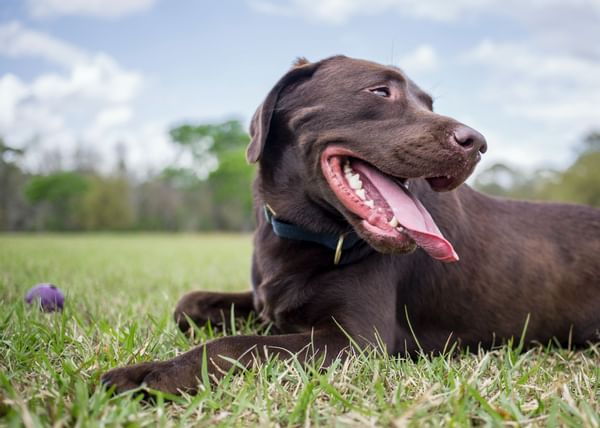 Lion's Park
Adjoining the Oliver Hike and Bike Trail, this grassy beachfront park is a beautiful location just a 7-minute walk from our hotel.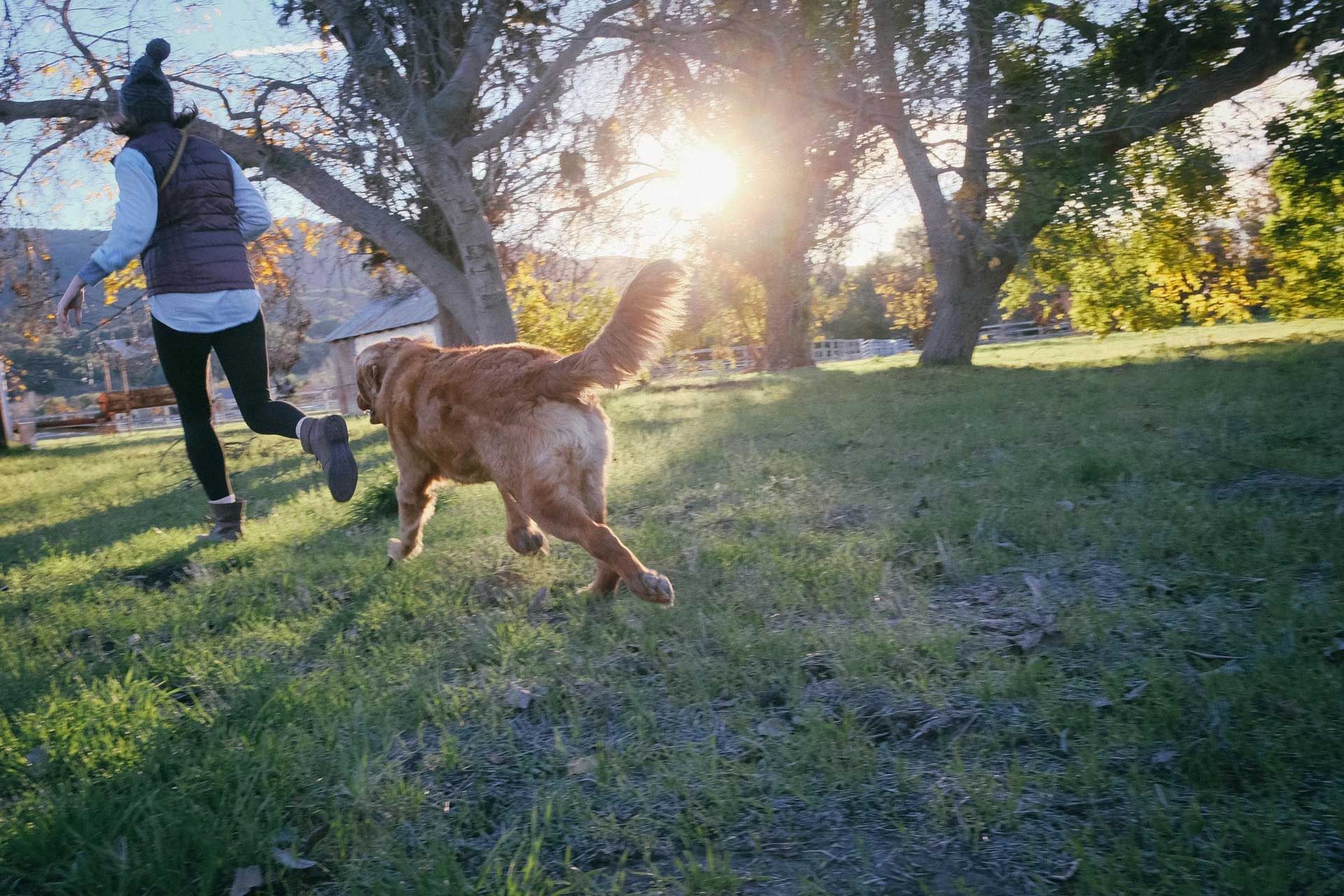 pet assistance
We want to ensure that you and your furry companion have a comfortable stay with us. If there's anything that you need for your pet, please don't hesitate to let us know. We will do our best to accommodate your requests if they're available.
pet policy agreement
At Coast Hotels, we know how hard it is to leave a pet behind when traveling. Now, you don't have to. Coast Hotels is pleased to welcome guests and their pets at all our locations across Canada in designated rooms. When traveling with pets, we want to ensure a safe and comfortable stay for all our guests. To help us deliver on this commitment, we thank our guests checking in with their pets for observing the following guidelines:
All Coast Hotels have a pet charge of $25 per day/room to cover additional cleaning costs. Guests traveling with Seeing Eye/Assistance dogs will be exempt from additional pet charge fees.
Pets must always be kept on a leash or caged, in the public areas inside the hotel as well as around the exterior of our property.
There are certain areas of the hotel where pets cannot be admitted. These include all restaurants, pool and health club areas, and meeting rooms. Some locations may have other restrictions, and guests should confirm pet-friendly areas upon check-in. Seeing Eye/Assistance dogs may be allowed, and guests should check with the front desk for a list of non-restricted areas of the hotel property.
Pets should not be left unattended in guest rooms. If guests need to leave their rooms without their pets, we will ask that they advise the front desk, confirming a contact number where owners can be reached should their pets become agitated.
Should pets have any accidents on the premises, their owners must clean up after them promptly.
Guests traveling with pets should arrange a convenient time with the front desk when they and their pets will be absent from their guest rooms to enable our housekeeping teams to service rooms appropriately.
I acknowledge that I will walk my pet to relieve it of bodily functions on the OUTER perimeter of the hotel property, away from the side of the buildings. I am responsible to clean up any refuse produced by my pet.
Any costs associated with damages to guest rooms or hotel premises caused by pets will be added to pet owners' bills upon check-out.
Should any pet create a disturbance affecting the comfort of other guests, pet owners will be expected to compensate the hotel for any loss of revenue.
Coast Hotels look forward to welcoming all guests and their pets at any of our locations across Canada.