Helpful Services & Amenities in Oliver, BC
Enjoy our indoor swimming pool
As if our prime location in the heart of Okanagan Wine Country weren't enough of a perk, Coast Oliver Hotel boasts an array of thoughtful amenities to help you make the most of your stay.
Our free hot breakfast gets your morning off to the best possible start, while free wi-fi ensures you stay connected throughout your visit. We're the only hotel in Oliver with an indoor pool and our guests love going for a refreshing dip before a relaxing soak in the hot tub. An on-site fitness centre ensures that you don't miss out on your workouts while you're with us. As part of our commitment to being Refreshingly Green™, we offer two electric vehicle charging stations. Did we mention furry friends are welcome here, too? Our hotel is proudly pet-friendly!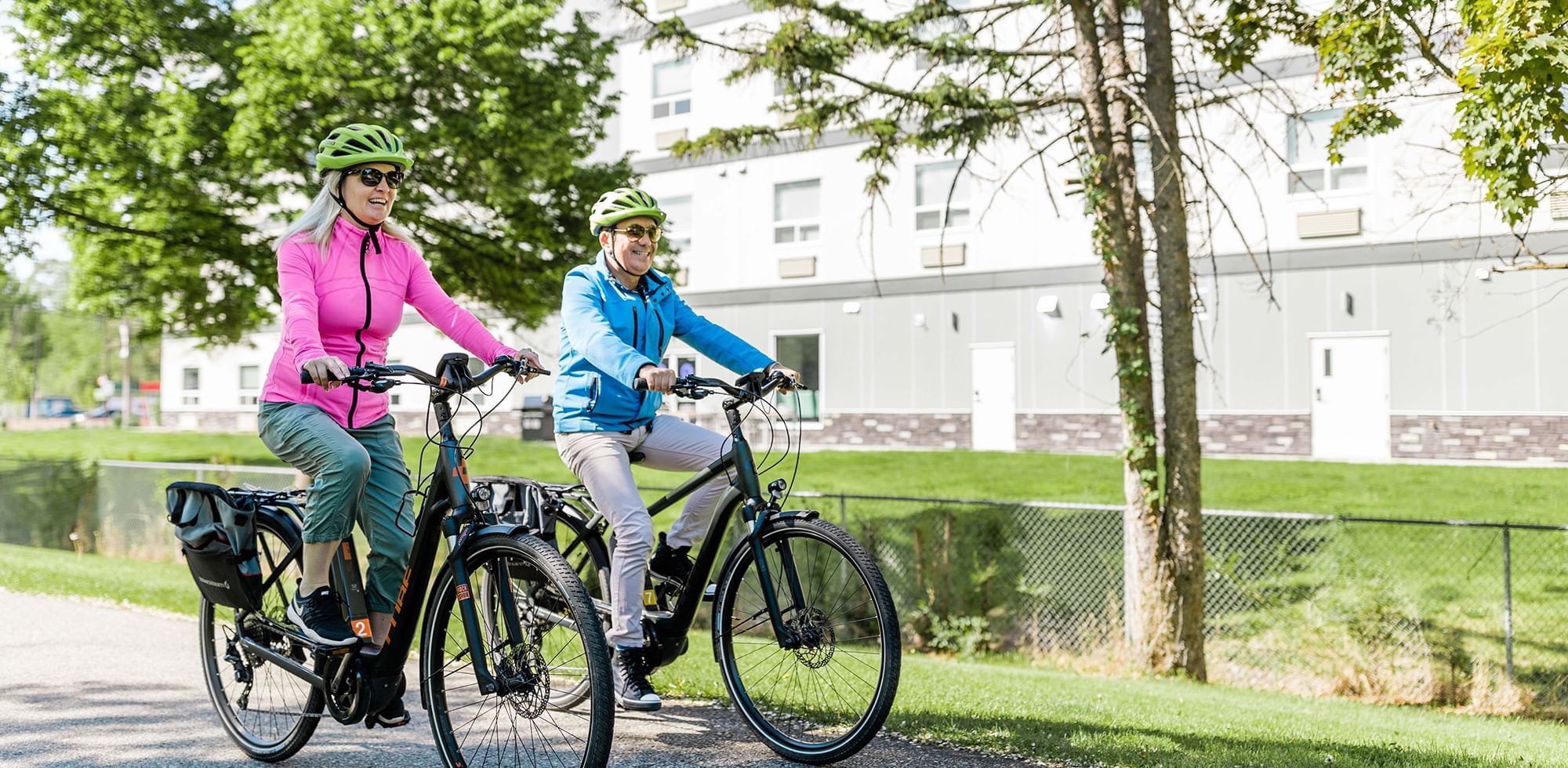 Featured amenities
Feel right at home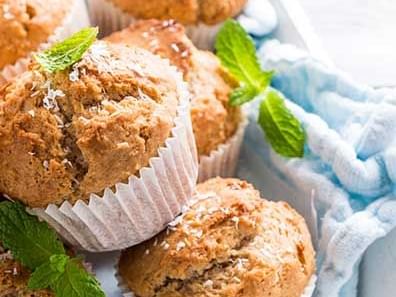 Buffet Breakfast
Start your day right with our free hot breakfast. This buffet style breakfast features everything from omelets to DIY waffles and is available seven days a week from 7:00 a.m to 10:00 a.m.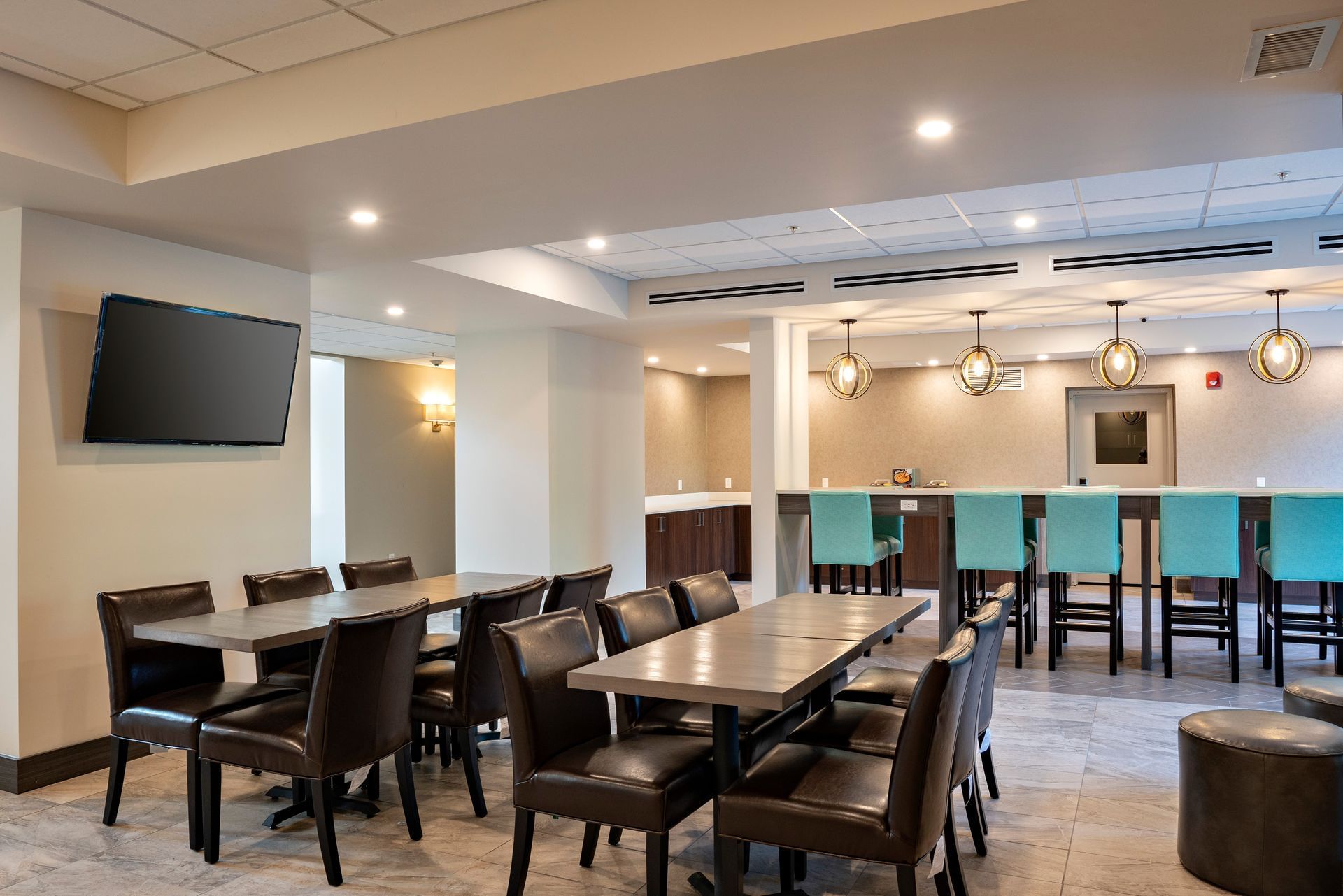 Dining
Fill Up Before You Head Out
Jump-start your day with a free buffet breakfast and when it comes to lunch and dinner, we're in walking distance to many delicious Oliver restaurants!
Additional amenities
Free wi-fi
Stay as connected as you'd like to be during your stay, courtesy of free wi-fi throughout the hotel.
Electric Vehicle Charging Stations
Just like you, sustainability is important to us too! That's why we're happy to offer two electric vehicle charging stations.
Fitness Room
Open daily from 7:00am to 10:00pm, our fitness centre features a treadmill, a stair master, free weights, a bench and an exercise ball.
Coin Guest Laundry
Pack light! Our coin guest laundry is open daily from 7:00 a.m to 10:00 p.m.
Free Outdoor Parking
Secure, outdoor parking is available.
Internet Kiosk
Consider your business needs covered! We have two computers located in the lobby, and access to printers through our front desk.
Luggage Storage
Store your stuff! Luggage storage and assistance is provided through our front desk team.
elevator
Our hotel has one guest elevator.
24-Hour Front Desk
Our friendly front desk team is available 24 hours a day.
Ice Machine
We have two ice machines, located on the first and third floors.
Soda Machines
We have two pop machines, located on the second and fourth floors.
Triple-Sheeted Beds
A Coast Hotels brand standard, our triple-sheeted beds provide a clean, crisp welcome to slumber.
Large-Format Liquid Soap And Shampoo Containers
A Coast Hotels brand standard, we use large format botanical-based bathroom amenities.
Free Coffee (In-Room)
A Coast Hotels brand standard, each of our guest rooms offers in-room Starbucks coffee and tea so you can start your day right.