Coast Nisku Inn & Conference Centre
Welcome to our full-service hotel at Edmonton International Airport
Touch down at Edmonton International Airport and make your way to Coast Nisku Inn & Conference Centre – a stylish, Refreshingly Local™ destination for work or play. We're just a stone's throw from YEG International Airport in the heart of the Nisku-Leduc Business Park, and we offer a free shuttle service to and from the terminals. Step inside and experience our unique, 15,000 square-foot atrium, which features a bedrock river, bridges, a state-of-the-art fitness centre and a waterpark with a pool, hot tub and 120-foot slide. Unwind in well-designed rooms and suites with free wi-fi and other home-like amenities. Bring your furry friend along – we offer pet-friendly accommodation. Feeling hungry? In addition to a free daily breakfast, we offer delicious, casual cuisine at Montana's BBQ & Bar, as well as drinks, VLT machines and sporting events on big screens at the Den Pub.
Those hosting events can choose from over 22,500 square feet of adaptable ballroom, boardroom and conference room space – ideal for everything from joyful weddings to important business meetings. Thanks to our free airport shuttle and extended on-site parking, we take the hassle out of travel. Looking to explore? We're just a short drive from some of Edmonton's best-known attractions, activities and events.
Throughout your visit, you'll be treated to the attentive service for which our hotel is known.
Sanitized for your safety: Find out more about our commitment to cleaning and disinfecting to safeguard our guests and Ambassadors against COVID-19, norovirus, and influenza. View Coast Clean.
deals
Make Your Money Go Farther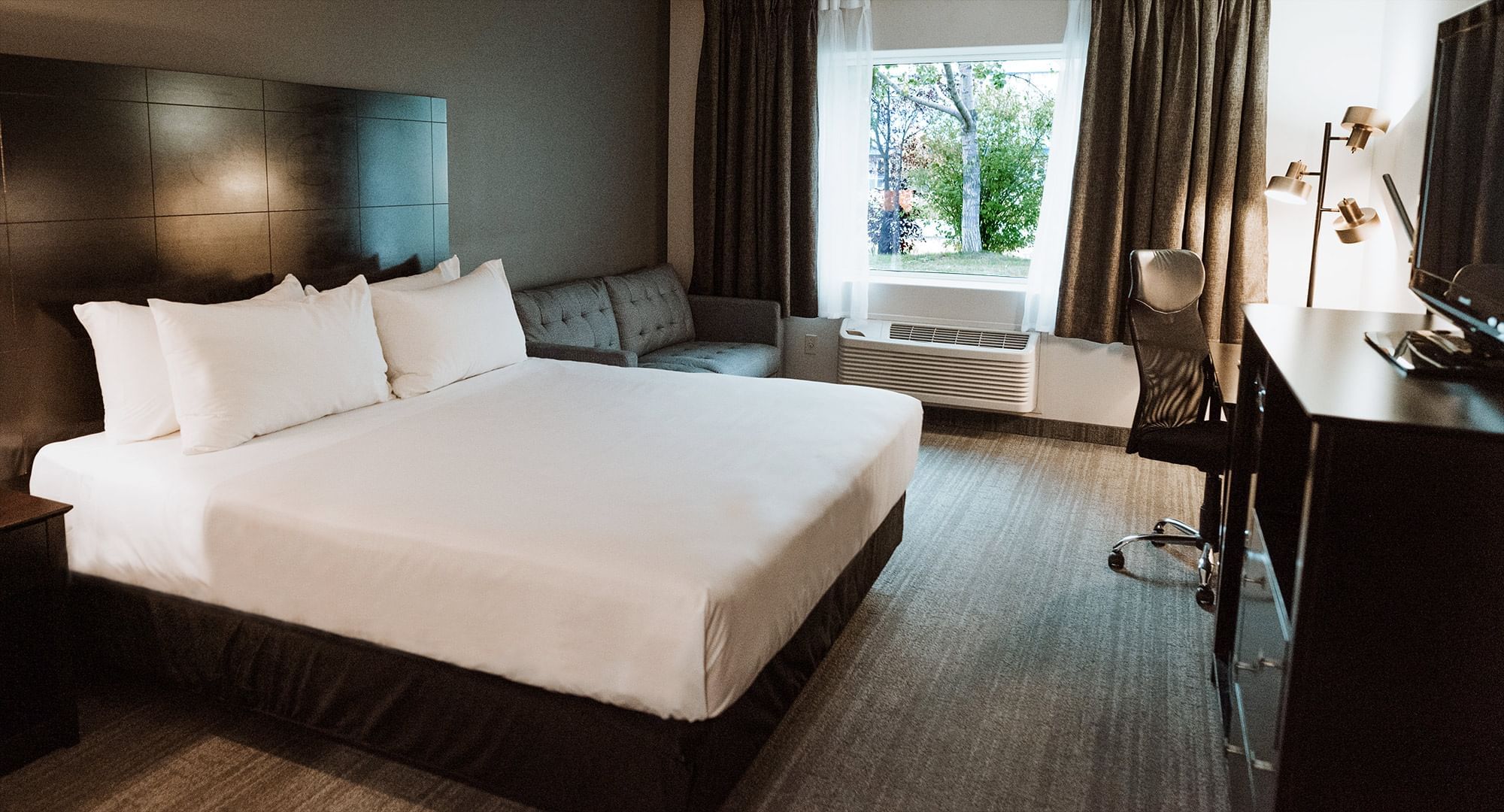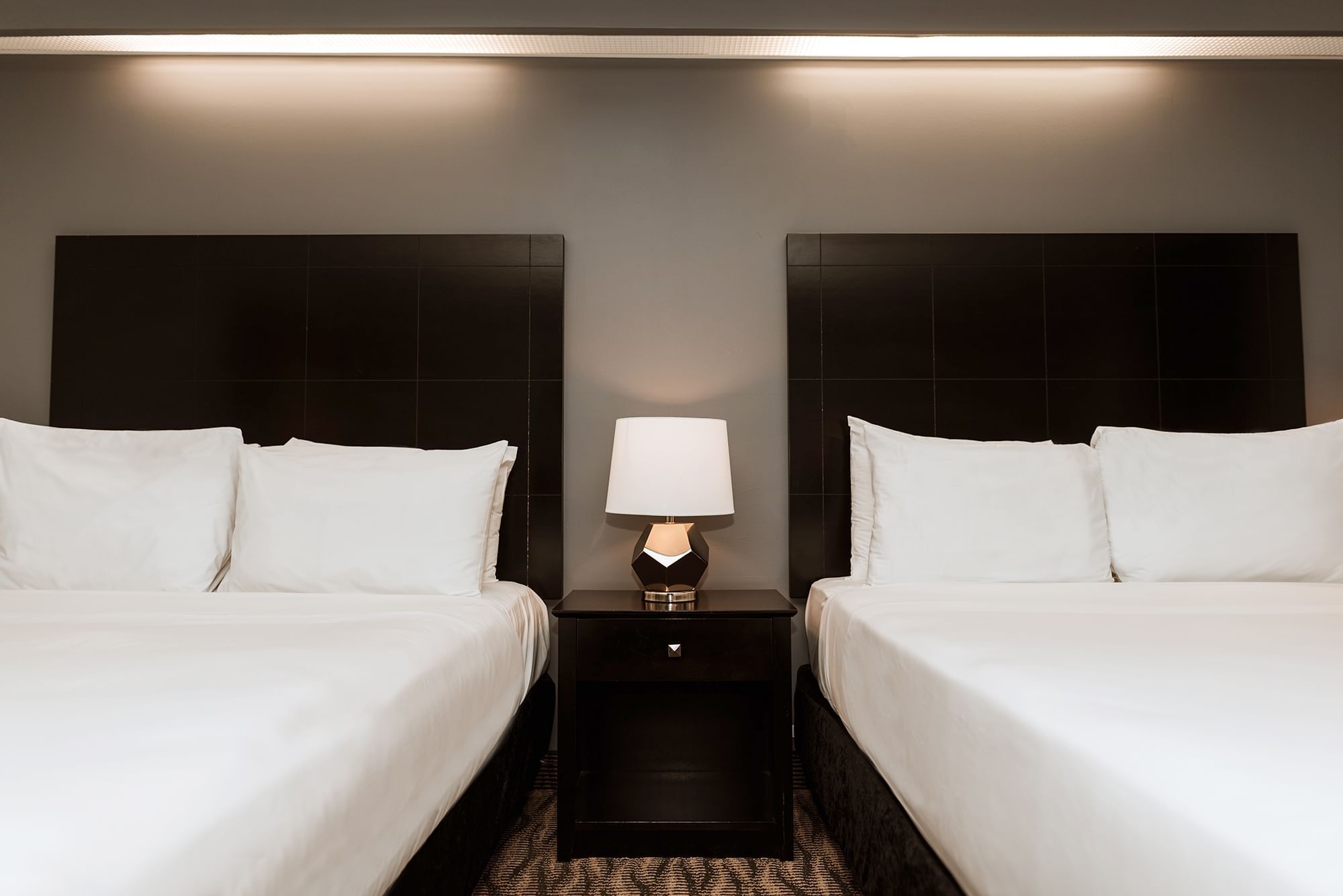 Rooms
Peace and Quiet Near the Airport
Free wi-fi, triple-sheeted beds, upgraded bath amenities and in-room coffee makers and fridges await you. Pets are welcome in select rooms, too!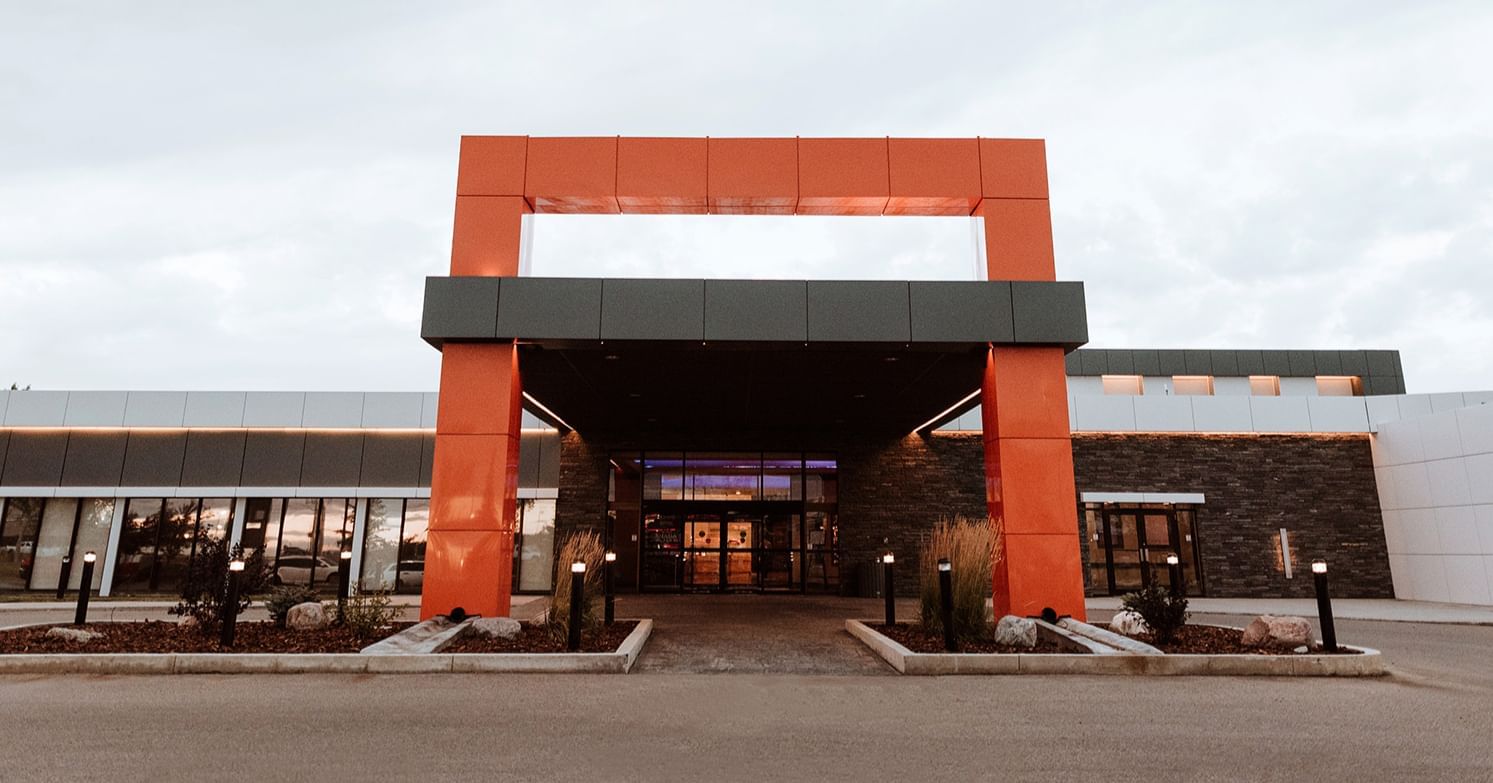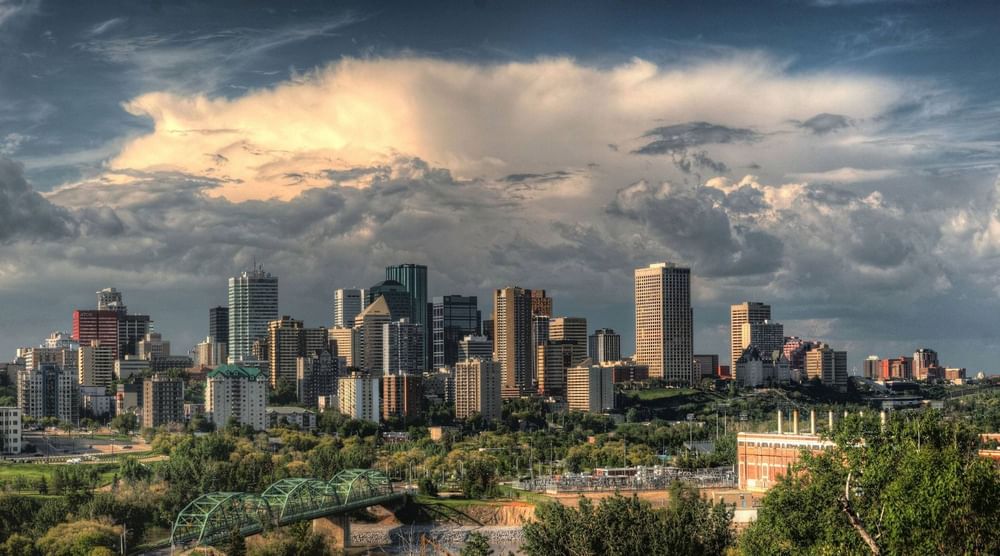 our location
Get to Know Edmonton
Our hotel is near top-notch outlet mall shopping, fun outdoor activities and exhilarating local events – not to mention the world-class landmarks and attractions of Edmonton.
The renovations look fabulous. The front staff amazing. Thank you. The restaurant was good and the bar was awesome. The staff did a great job. The rooms and the facility was clean and well taken care of
Just a quick trip, one night stay. Front desk lady was fantastic and knowledgeable. Great rate, extremely clean room and big comfy bed. I enjoyed the soaps/shampoo/conditioner as well. Quiet night, no noise
This place is the best place to stay! Customer service is amazing! The rooms are comfortable and clean! The Montana's restaurant in the building has the best meals!! I definitely recommend that you stay!