Rivertop Bar & Grill Banquet Space
Located on the 9th floor featuring a million dollar view
Our 2,500 sq ft flexible meeting and banquet space is perfectly designed for your board meetings, corporate meetings and social receptions. Choose all or select one of our 3 rooms and range from 589 sq.ft to 1014 sq.ft and can accommodate a variety of group sizes. Our onsite banquet specialist is available to assist with all your needs.
Wenatchee meeting & event space
As Wenatchee's premier convention hotel, the Coast Wenatchee Center Hotel and the Convention Center offer 50,000 square feet of meeting space and access to the convention center. A choice of 20 reception and conference rooms offers incomparable flexibility in accommodating events from formal presentations to casual seminars. We also have an array of more intimate spaces which have the flexibility to accommodate larger groups.
Visit our Wenatchee Convention Center website to learn more about our rooms and convention facilities.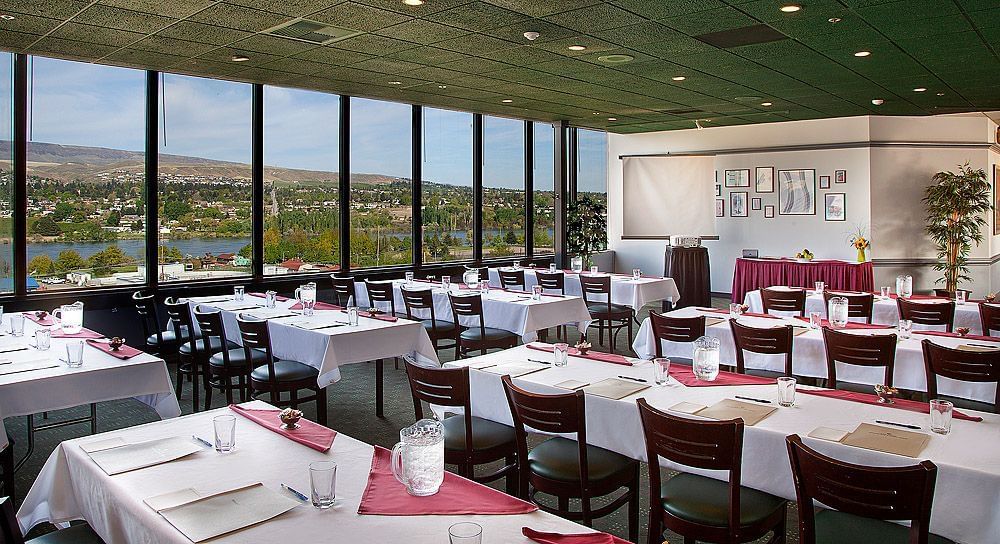 Gallery
Explore our venues
Our meeting spaces are tailor-made for successful gatherings, and can easily be arranged to meet the specific needs of your event.