welcome to coast osoyoos beach hotel
You have it all at our family-friendly destination on the beach
Plan your waterfront vacation at Coast Osoyoos Beach Hotel – a family-friendly retreat in British Columbia's beautiful Okanagan Valley! Located right on the beach and surrounded by scenic mountains and vineyards, our hotel boasts a Spanish-inspired façade; inside, a cozy lobby with a fireplace awaits. Our comfortable rooms and suites provide a relaxed, waterfront sanctuary with a variety of thoughtfully designed accommodations such as free wi-fi, a work desk, a flat-screen TV, triple-sheeted beds, and Starbucks® coffee and tea. There are plenty of room styles to choose from with select rooms offering gorgeous beach views and private balconies. If you're looking for accommodations that can house the whole family, reserve one of our suites with a kitchen and sofa bed. No need to leave your furry friend behind as we're pleased to offer pet-friendly accommodations.
Experience the family-friendly amenities at Coast Osoyoos Beach Hotel. Jump into the year-round indoor swimming pool or unwind in the hot tub, all while your kids revel in the excitement of our distinctive waterslide. As one of the few hotels in town, we offer a truly one-of-a-kind stay. During the summer enjoy our terrific beachfront location and spend a day on our private beach, along with free beach chairs and a table. If sitting on the beach isn't for you, rent a kayak and enjoy being out on Osoyoos Lake or BBQ a meal for you and the family. While our hotel doesn't provide event space, we do provide the perfect home base for nearby weddings and events in the area and offer special discounts for accommodation blocks for groups. It's the perfect place to stay with your group with close proximity to a number of stunning local venues, including picturesque wineries and elegant golf clubs.
There's no shortage of things to do here, from relaxing on our private beach and swimming in the warm waters of the Lake to golfing, hiking or experiencing world-class wine tasting, you'll never be bored. Stroll from our hotel to one of the many restaurants and cafes within walking distance. Join hundreds of Canadian snowbirds in Osoyoos, BC, enjoying mild, dry winters with comfortable temperatures, a stark contrast to the extreme winter conditions in other parts of Canada.
Get more for your money and check our deals page for our current offers. Coast Osoyoos Beach Hotel is always looking to make your stay even more special, with exclusive discounts, money-saving packages and offers for our Coast Rewards members.We can't wait to see you.
Sanitized for your safety: Find out more about our commitment to cleaning and disinfecting to safeguard our guests and Ambassadors against COVID-19, norovirus, and influenza. View Coast Clean.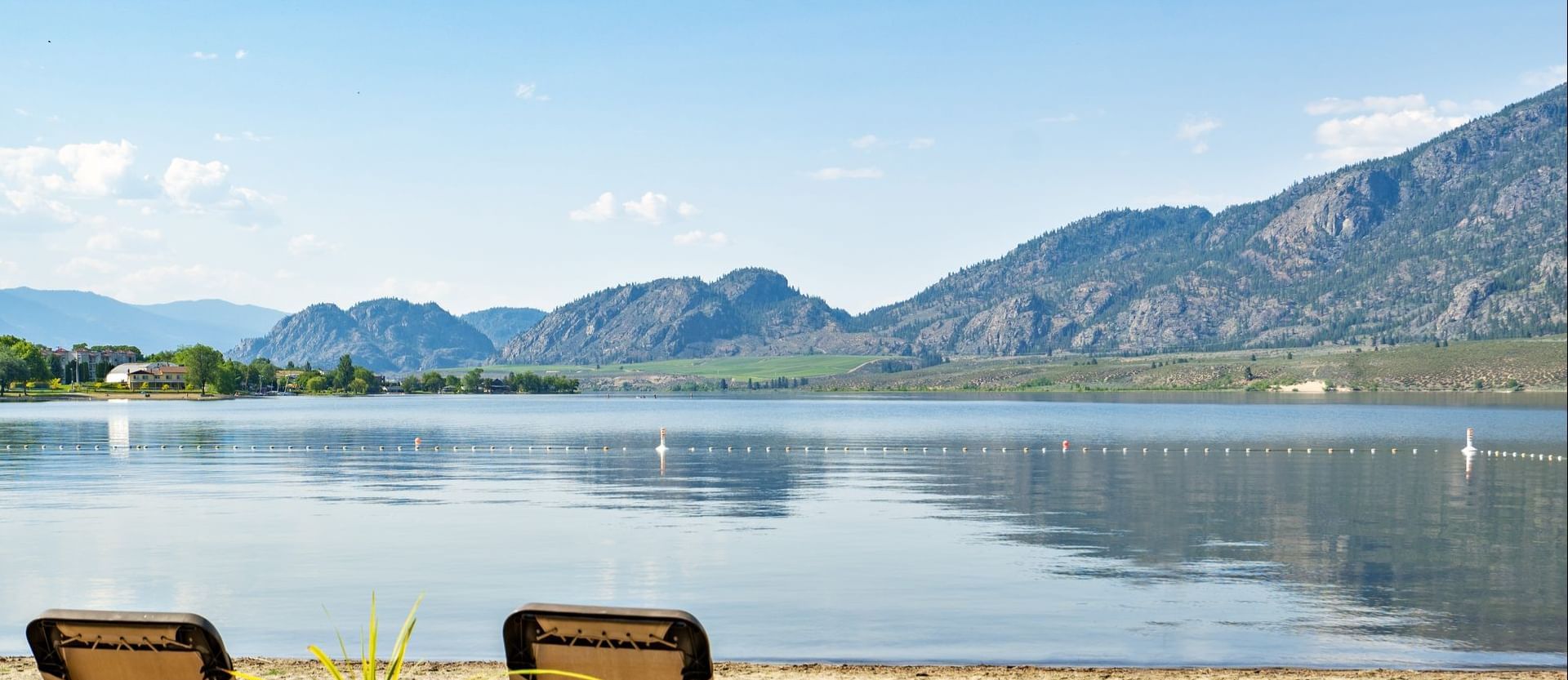 Deals
More Bang for Your Buck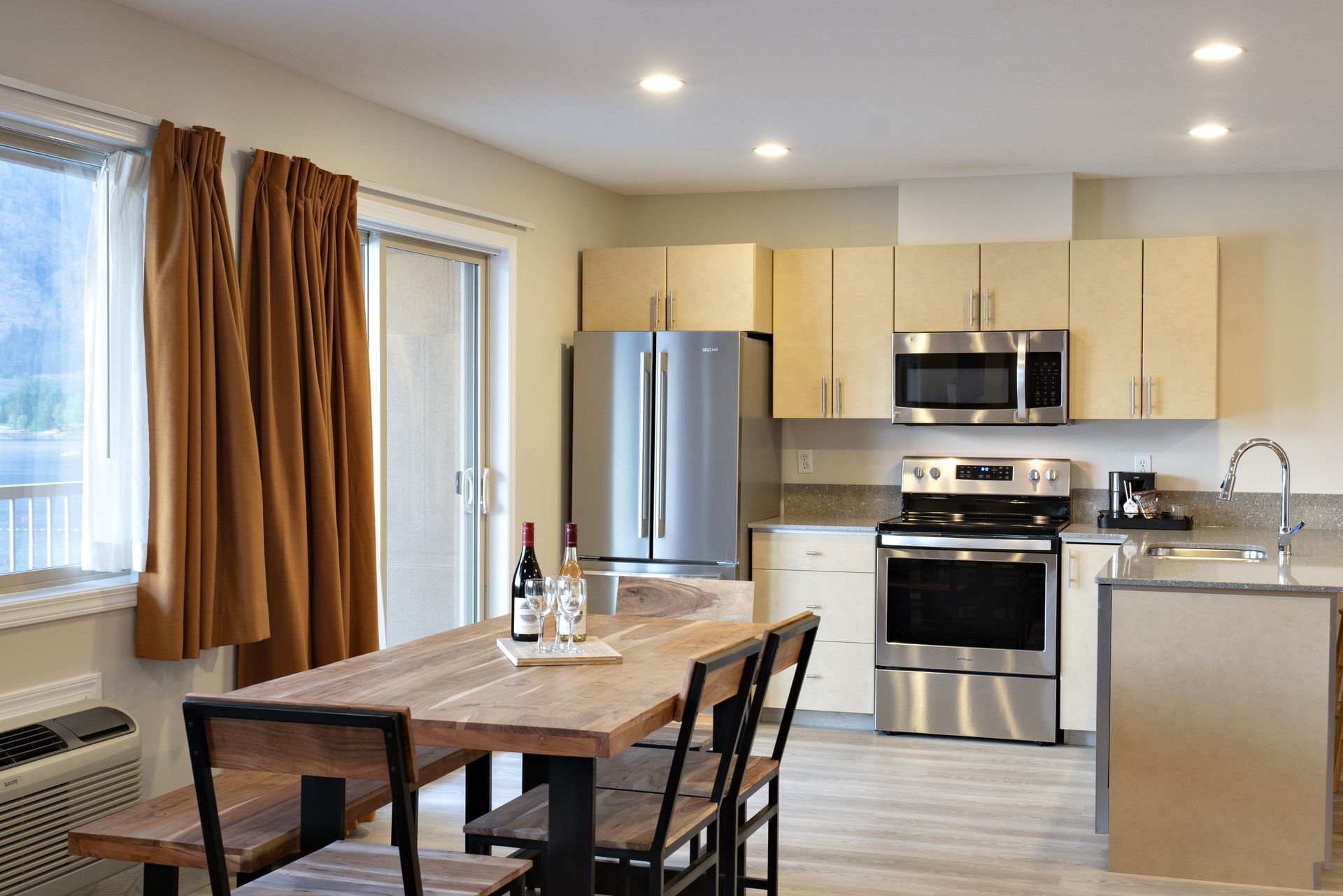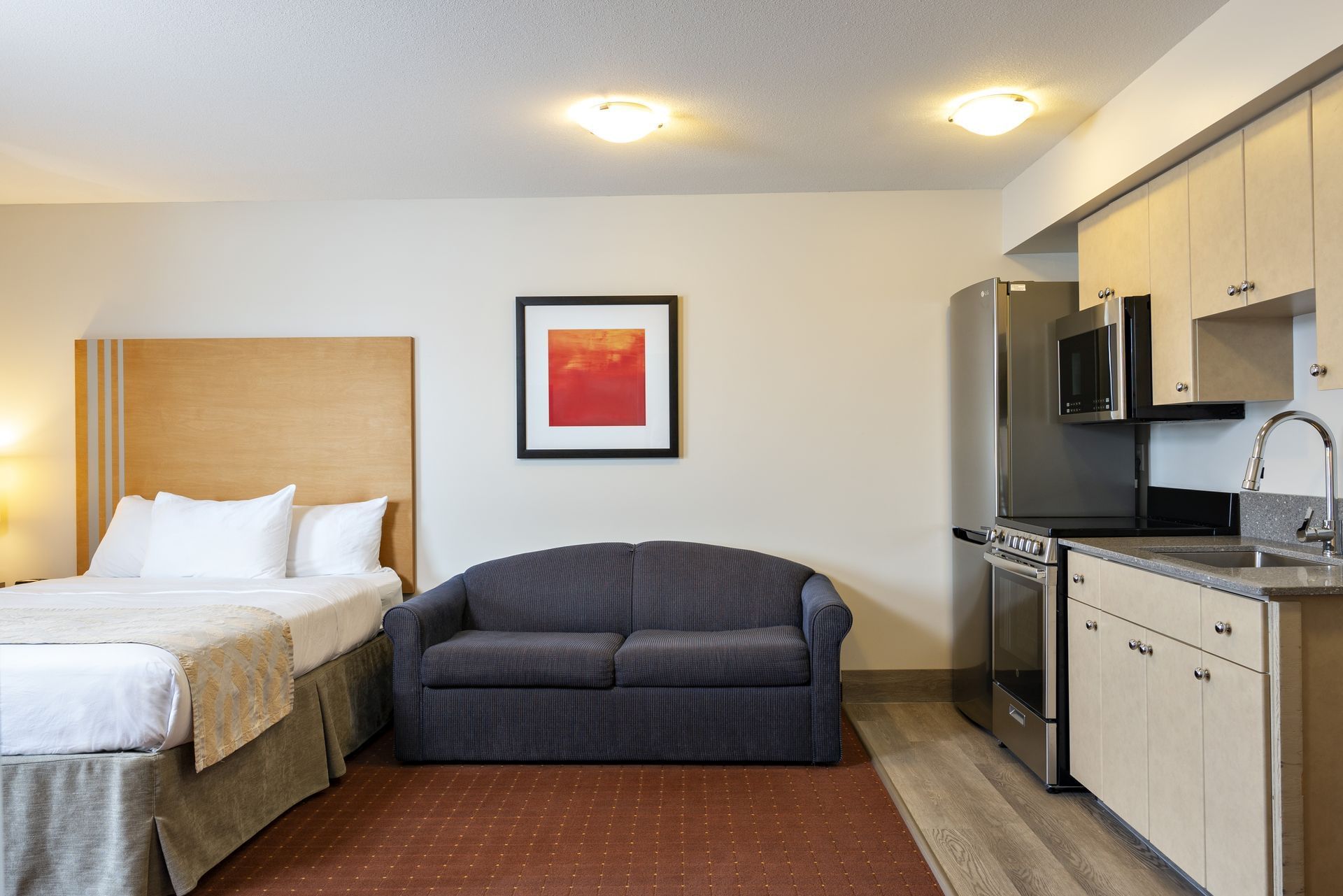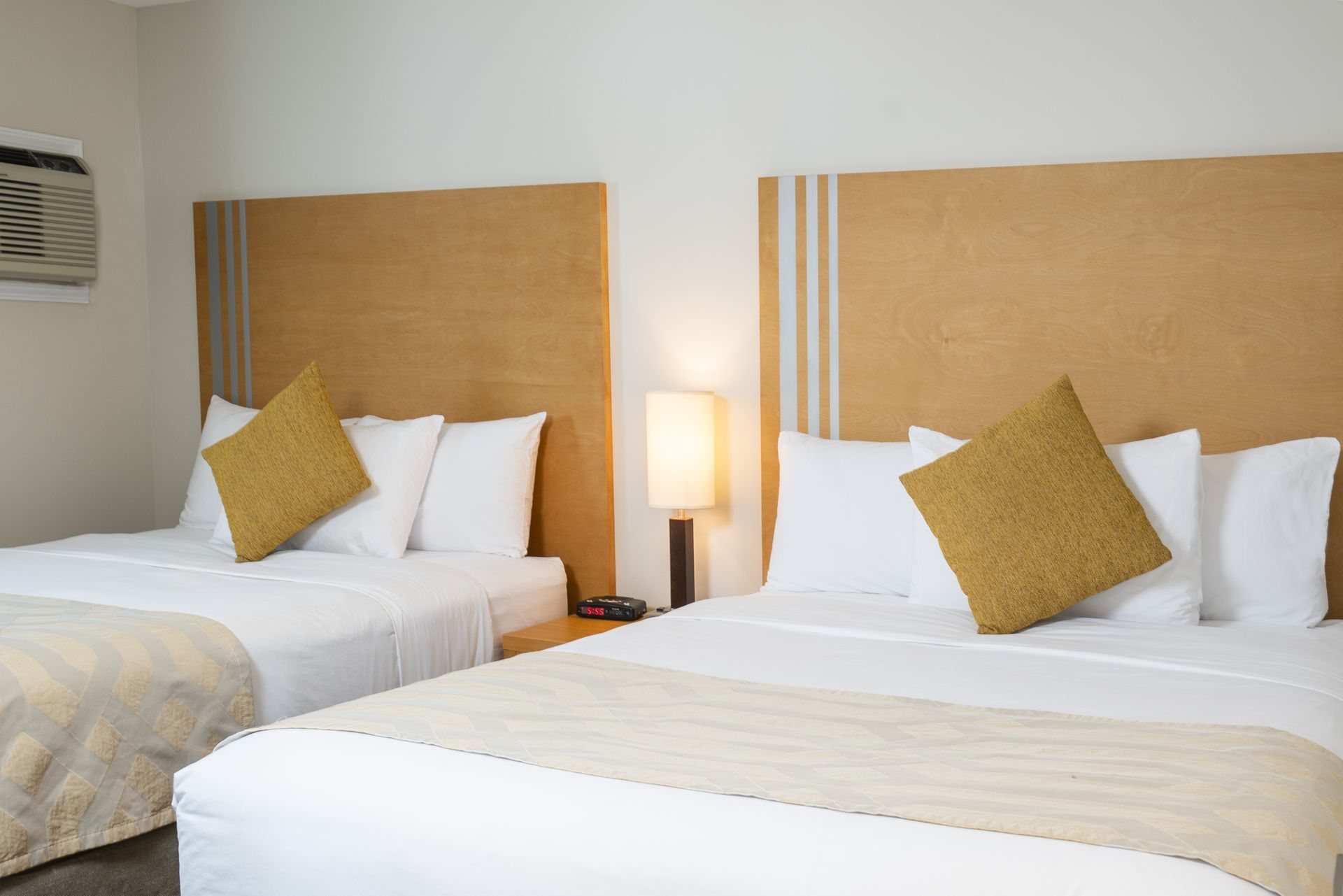 Rooms
Your Home on the Waterfront
Settle into well-designed rooms and suites with modern amenities like free wi-fi. Some accommodations boast spectacular lake and mountain views!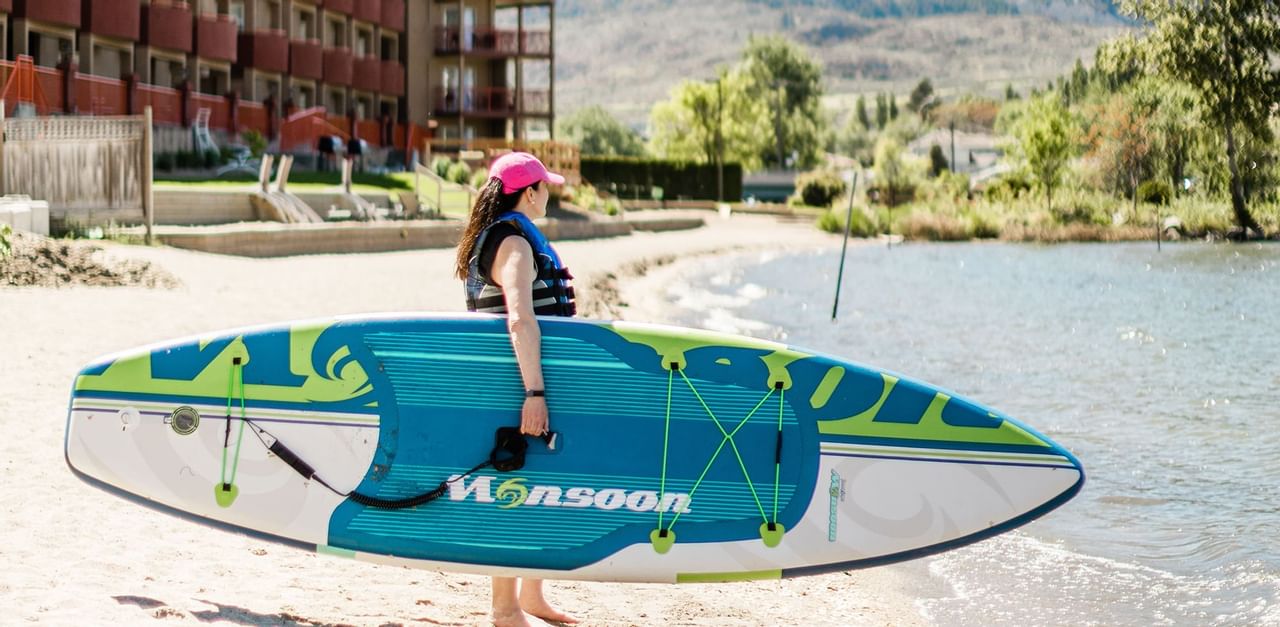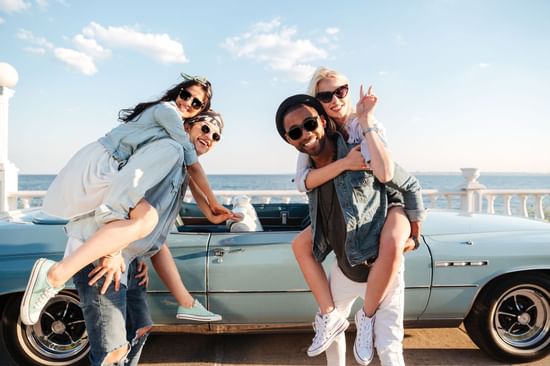 Our location
Explore the Great Outdoors
Perched along the shores of Canada's warmest lake, our hotel offers something for everyone – from watersports to golf, hiking or simply lazing on the sand.
1 Night Stay, King Suite Overlooking the Lake
Came fire a night. Was a fun day and night. Staff were friendly. Things were pretty clean. Beach view was great. Pool and hot tub were clean though aging. I'm a grown man but that water slide was surprisingly fun.
We have been going there every summer since last 3-4 years and we love everything about Osoyuus and the Coast hotel. It is very comfortable, clean and the hotel staff is very friendly. See you next year!
Great Location and Pet Friendly
This hotel is in a great location, walking distance to everything, has beach access and has pet friendly rooms. Rooms are quiet and we had a full kitchen, although we didn't take advantage of it. We will definitely be back.