Pet Friendly Rooms in Nanaimo, bc
Furry members are family too
Nanaimo is a top pet friendly city and the Coast Bastion Hotel is the perfect pet-friendly hotel for your next visit. Located in beautiful downtown Nanaimo, our hotel is situated close to many great dog-friendly parks, including Beban Park and Maffeo Sutton Park. As a guest of our hotel, you can enjoy our top-quality service and amenities, while your furry family members are also catered for.
At check-in, we require our guests to sign a pet registration agreement to ensure that all guests, including pets, have a comfortable stay with us. Please note that pets must be on a leash or in a carrier at all times and cannot be left unattended in the guest room. We are delighted to welcome both dogs and cats as our guests.
Our hotel offers a range of pet amenities that include bedding equipment, feeding or drinking dishes, and a welcome bag filled with treats, a toy, and bags for when you take your furry friends outside. Our friendly front desk staff is always available to assist you and your pet's needs.
We're excited to welcome you and your furry friends for a comfortable and enjoyable stay.
pet friendly areas in nanaimo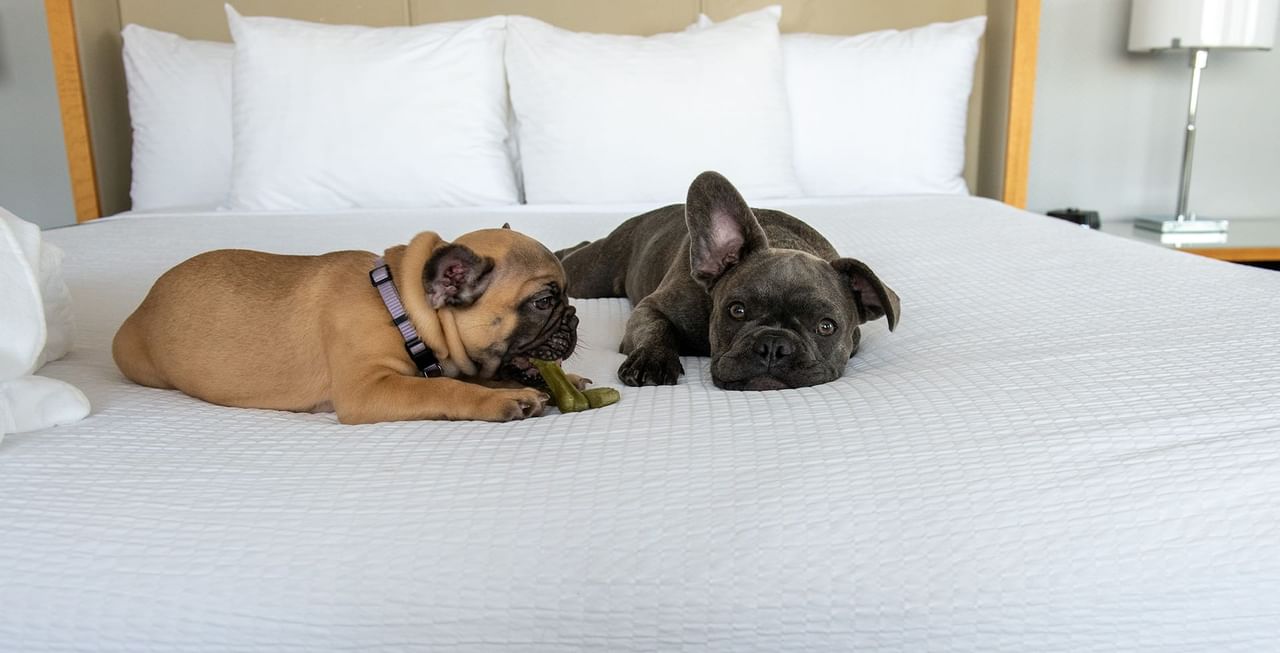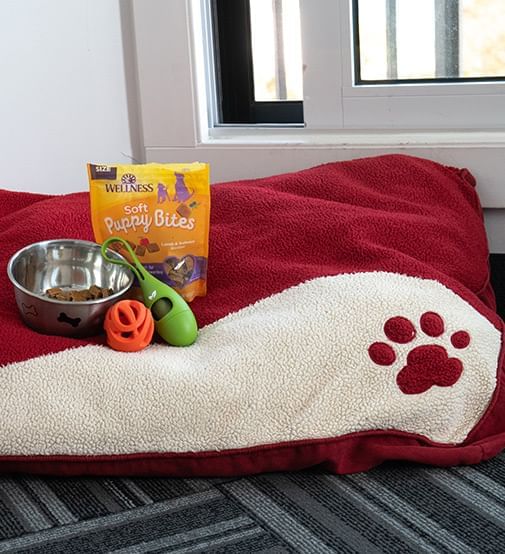 Make Your Furry Friend Feel at Home
Pet Welcome Amenity
Need supplies? We have beds, treats, dishes, and waste bags. Please let us know if you require anything for your pet - if it's available, we can accommodate.
pet registration agreement
We understand that many responsible pet owners travel with their pets and may wish to have them share hotel accommodations as part of the family. Please review these restrictions and requirements for the consideration and protection of all guests, pets and non-pets alike.
Coast Hotels reserves the right to refuse accommodating any pet for any reason, but may, at its sole discretion, allow this practice, provided some basic requirements are met for the protection of the pets in question, as well as all others.
There is a charge of $20 + tax for each pet per night staying at the hotel.
The hotel will be able to accommodate requests for bedding equipment, feeding or drinking dishes, a welcome bag with treats, toy, bags for when you take them outside.
Proper arrangements must be made to secure acceptable sleeping quarters; walk and exercise as needed, and generally ensure the well-being of the pet.
Pets may not be left unattended in the room, or in any other area within the hotel premises, without the hotel's knowledge and consent.
Pets left unattended without the hotel's consent, or that otherwise causes problems, may be ordered to be removed, at the hotel's sole discretion.
The pet's presence and behaviour will not be allowed to affect the well-being and quiet enjoyment of the hotel premises by other hotel guests and patrons.
The owners assume full responsibility for any damages, however caused, resulting from the pet being allowed in the hotel's premises.
Adherence to these practices will ensure an enjoyable stay for all guests and pets.