welcome to west beach inn, a coast hotel
Escape to our quaint hotel in the heart of Santa Barbara
Experience leisure at West Beach Inn, a Coast Hotel. You'll find us on the corner of beach and paradise in sunny Santa Barbara, just a short distance from Stearns Wharf, Santa Barbara Yacht Harbor and the vibrant Santa Barbara Funk Zone neighborhood. Bright and welcoming, our hotel boasts Mediterranean mid-century décor and newly renovated rooms and suites with amenities like free wi-fi, deluxe robes and free parking. Some accommodations offer balconies overlooking the nearby harbor, and select suites include full kitchens.
Fill up with our delicious free continental breakfast, then later take a swim in the heated outdoor pool. Glide down the Cabrillo Bike Path on a two-hour cycle ride – we offer a free bike rental coupon to all of our guests. Or cross the street to find West Beach, a popular spot for jogging, sunbathing, beach volleyball and surfing. In the mood to explore? Stroll from our hotel to downtown Santa Barbara's best attractions – as well as shops, restaurants and bars.
If you need anything at all during your visit, we'd be thrilled to help you. We can't wait to welcome you!
Sanitized for your safety: Find out more about our commitment to cleaning and disinfecting to safeguard our guests and Ambassadors against COVID-19, norovirus, and influenza. View Coast Clean.

Deals
Make your stay even better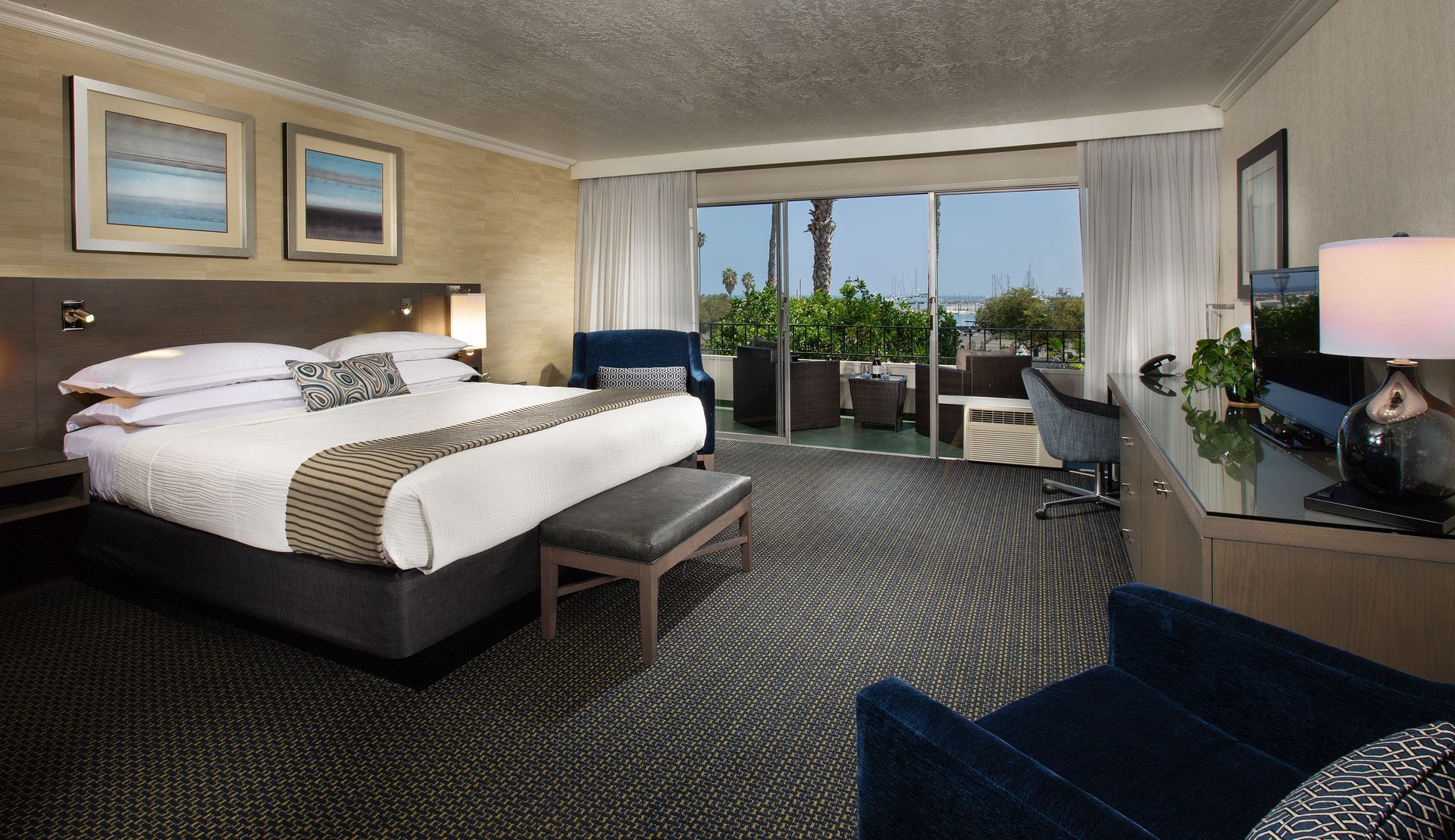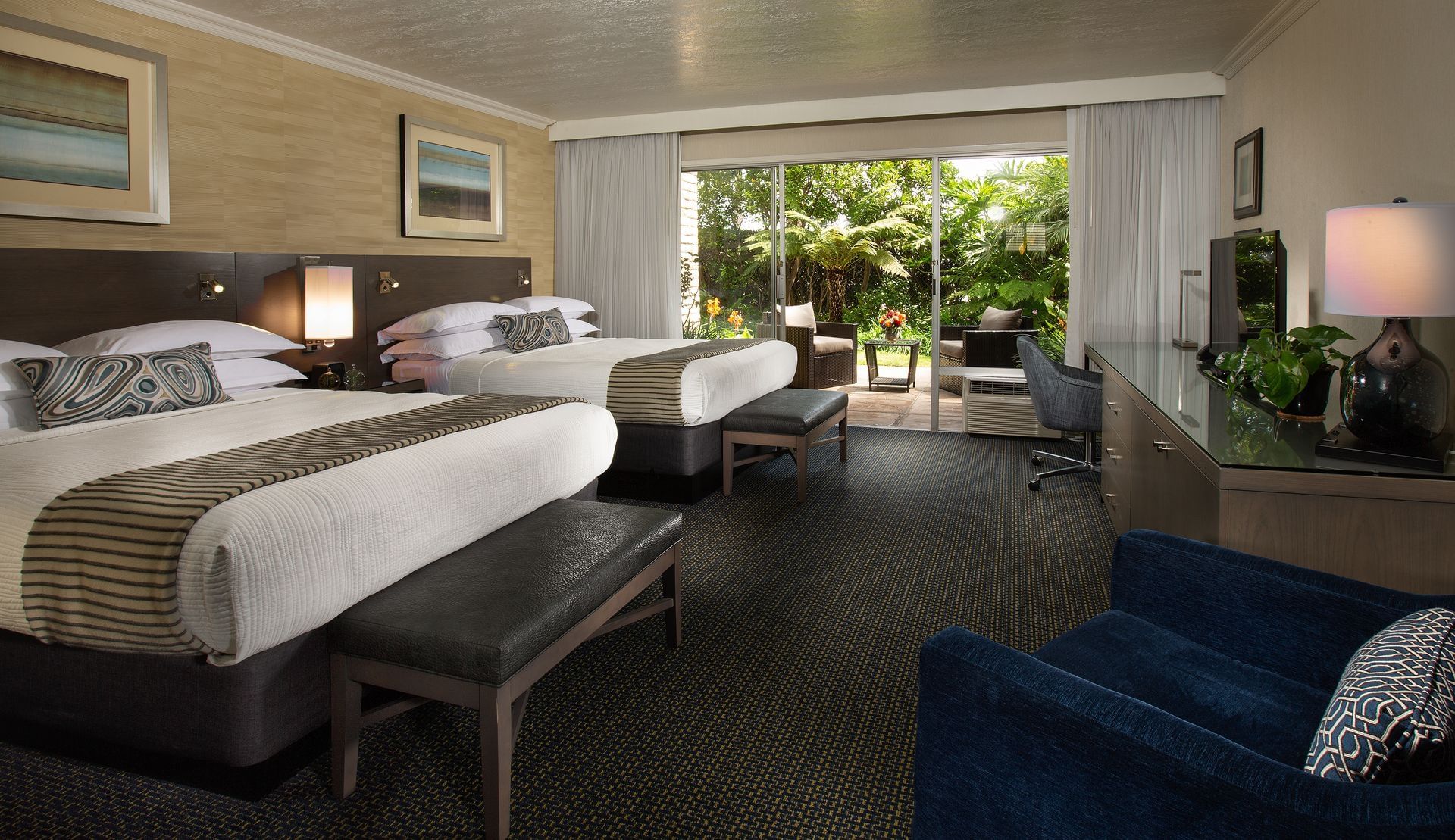 Rooms
Your Home Away from Home
Chill out in comfy robes, make use of free wi-fi and drift off to sleep on plush bedding.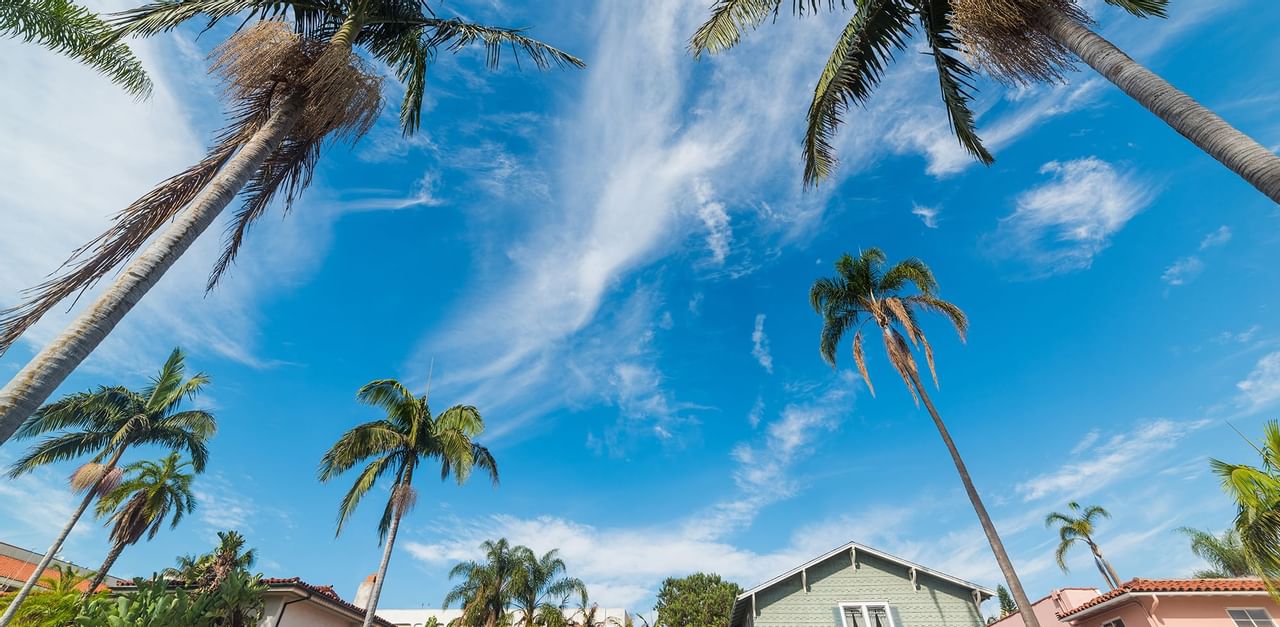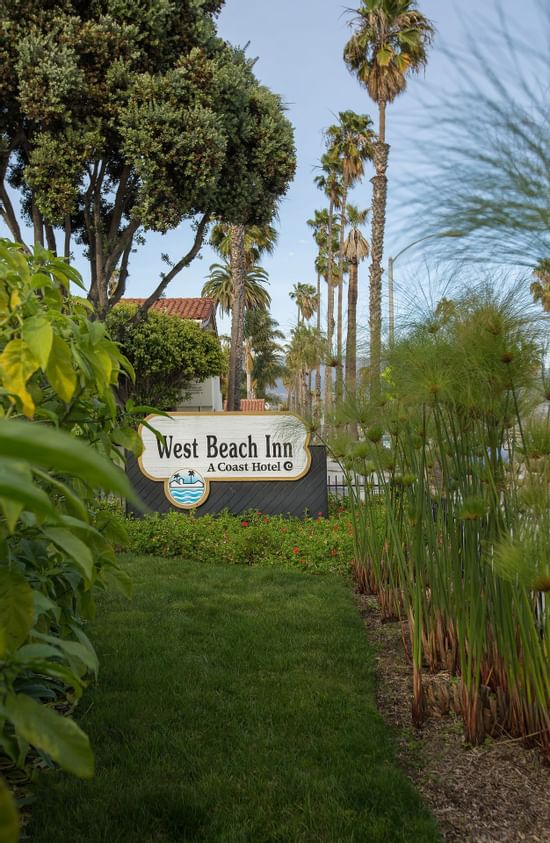 Our location
A Relaxed SoCal Getaway
Ideally situated steps from the beautiful beach, our hotel offers easy access to Stearns Wharf, Santa Barbara Yacht Harbor and other Santa Barbara landmarks.
Perfect Stay and Location
First, booking this hotel was a breeze because of Teresa. She had several room recommendations for 5 adults. We ended up choosing the biggest suite they had, which was a 3 bedroom, 2 bath home. It had a great living room/kitchen/dining area/and bonus was the laundry room. Bonus times2 was it had 2 balconies! Our favorite was the balcony facing the bay. They served breakfast every morning, and happy hour every evening. Pool area was amazing. I noticed the property had a ton of outdoor seating for guests, and everything was cleaned regularly. There are also several restaurants that are close by; Toma for Italian, and Brophy Brothers for seafood. I would definitely stay here again…and if you are traveling with a larger group, try and book the big suite.
Staff was very attentive. The location is excellent. Really liked the breakfast, coffee all day long. And wine and cheese in the evening. Short walk to the harbor. Short walk to State Street. Free bike rentals is a plus.
Love the Santa Barbara Life!
The staff, the pool, the hot tub, the breakfast, the location.... all perfect for a SB getaway. We brought our bikes but the Inn offers 2 hour free bike rental too! Go to the Riviera Bar and Shoreline for some local flavor and delicious drinks and food.