Thoughtful Services & Amenities on Kaua'i
Take advantage of our outdoor pool and private black sand walking beach
In addition to sun-drenched, utterly unique cottages with full kitchens and private lanais, Waimea Plantation Cottages offers a range of amenities and services that are designed to make your Kaua'i visit extraordinary.
Spend your days relaxing by the oceanfront outdoor pool, playing a game of shuffleboard or bocce ball and dozing in one of the hammocks that dot the property. Enjoy a stroll along our two-mile black-sand beach.
Wi-fi keeps you connected (though we hope you'll take time to unplug while you're here). In the evening, you and your family can plan a movie night in your cottage; we provide a selection of new and classic DVDs in the lobby. Don't forget to stop by our gift shop, where we offer souvenirs, apparel and activity planning services.
A daily amenity fee of $30 is added to your bill to cover the usage and maintenace of the amenities we offer our guests. Please note that Waimea Plantation Cottages does not participate in Coast Hotels' Pet Friendly or Refreshingly Green™ programs.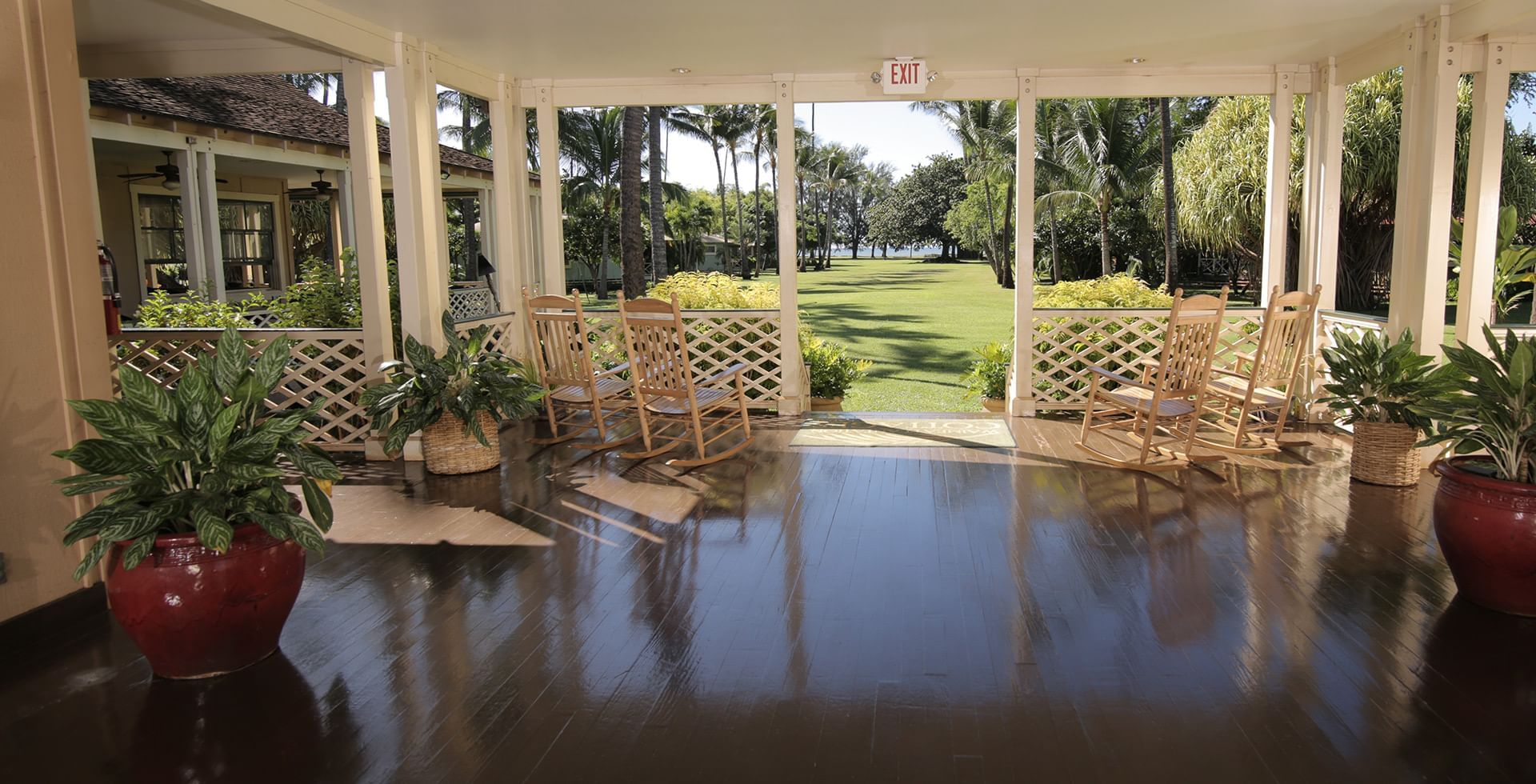 Featured amenities
Feel right at home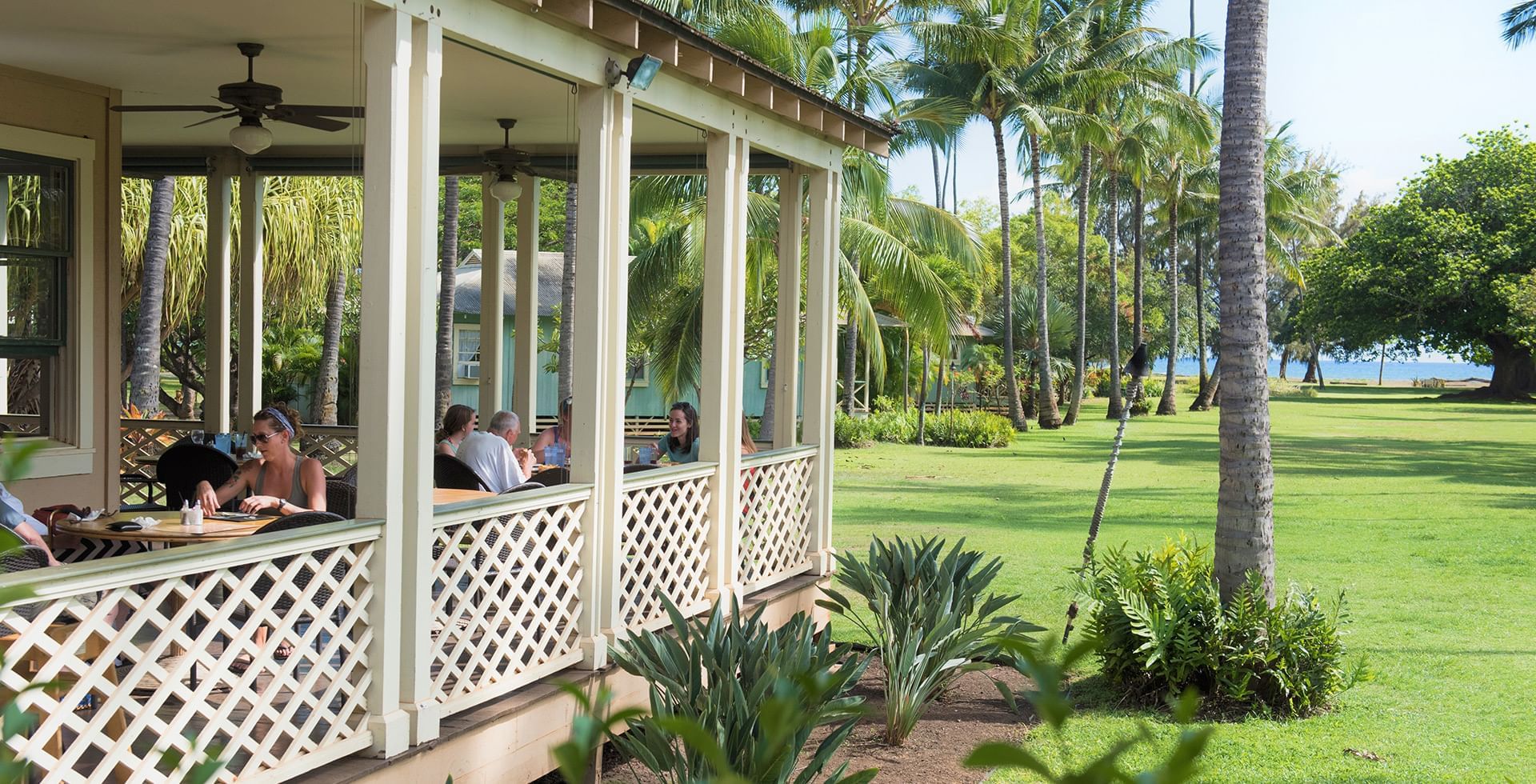 Dining
Chicken in a barrel
Satisfy your cravings at Chicken in a Barrel, the casual on-site restaurant at Waimea Plantation Cottages. Open for breakfast, lunch and dinner, Chicken in a Barrel serves fresh, flavorful dishes with a local flair and the best BBQ on the island.
Additional amenities
Plantation Gifts and Activities
Located in our lobby, our gift shop is a one-stop shop for casual island apparel, gifts and activity planning.
Recently Released DVDs
Treat your family to a movie night in your cottage. Stop by the front desk and choose from several new releases and classic movies during lobby hours.
Wi-fi
Stay as connected as you'd like to be during your stay, courtesy of wi-fi throughout the hotel.
Guest Laundry
Guests can access the housekeeping center that is located just south of our main lobby. The building is open from 8:00am to 8:00pm and can be accessed with a door code that is given at check-in. Detergent can be picked up at the front desk free of charge.
Air Conditioned Cottages
Air conditioning is provided in most, but not all, bedrooms in cottages. Due to the age and the configuration of cottages, sometimes air conditioning is in the living room.
Housekeeping
For the safety and security of our guests and ambassadors, housekeeping services will be performed only upon an advance 24-hour request to the front desk.
Daily Newspapers
Guest can pick up newspapers from our front lobby. Each day we offer free papers from Honolulu (The Star) and the local paper, Garden Island.
Business Kiosk
Need to get some work done? Visit our business center, complete with one workstation and access to a printer and high-speed Internet. It's open during lobby hours.
Two-Mile Black-Sand Walking Beach
Take a morning or sunset jog or just a simple stroll along the shores of our two-mile long unique black-sand beach.
Beach chairs and umbrellas
Available at the front desk to take to your favorite beach.
Pool Cabanas and Lounge Chairs
Soak in the Hawaiian sun on our poolside lounge chairs or come early and sit under one of our poolside cabanas.
In-Room Safe
Each cottage has an in-room safe to secure your values and traveling documents while visiting the island.
Parking at Your Cottage
Guest are able to park directly outside each cottage.
Vending Machines
Soda and snack machines are in the housekeeping center just south of the main lobby. They are open from 8:00am to 8:00pm, and can be accessed with a door code.
Ice Machine
Looking for extra ice? Or guest ice machine is located in the breezeway by the restaurant.
Luggage Storage
Luggage storage and assistance is provided through our front desk team.
Triple-Sheeted Beds
A Coast Hotels brand standard, our triple-sheeted beds provide a clean, crisp welcome to slumber.
check-in and check-out
Guests may check in at 3 p.m. Check-out time is 11 a.m.
24-hour check in is available.
local and long distance calls
Guests can enjoy making local and long distance calls.
on-site security
Evening security on-site from 8:00pm daily.