Welcome to Coast Fraser Inn
Your home away from home in Williams Lake, BC
Coast Fraser Inn is ready to exceed your expectations, with friendly service, thoughtful amenities and a convenient location in Williams Lake, BC. Our hotel is less than a five-minute drive from Cariboo Memorial Hospital, and is also close to popular attractions including the Museum of the Cariboo Chilcotin and Scout Island Nature Centre.
Feel at home the moment you step into our welcoming lobby, with its clean, classic design and marble tiling. Recharge in comfortable rooms with free wi-fi, work desks, flat-screen TVs and other perks. Some of our rooms offer mountain views, and pet-friendly accommodation is available, so the whole family can come along.
Join us every morning for a free hot breakfast, and fuel up with eggs, bacon, sausage, waffles and more. In the afternoon and evening, satisfy your appetite with a delicious meal at Boston Pizza. Planning an event during your stay? We offer two on-site venues, which can be used for meetings and small social gatherings.
Throughout your visit, you'll experience the Refreshingly Local™ hospitality for which our hotel is known. Plus, thanks to our Refreshingly Green™ commitment to environmental responsibility, you can feel good knowing that we're as kind to the planet as we are to our guests.
Sanitized for your safety: Find out more about our commitment to cleaning and disinfecting to safeguard our guests and Ambassadors against COVID-19, norovirus, and influenza. View Coast Clean.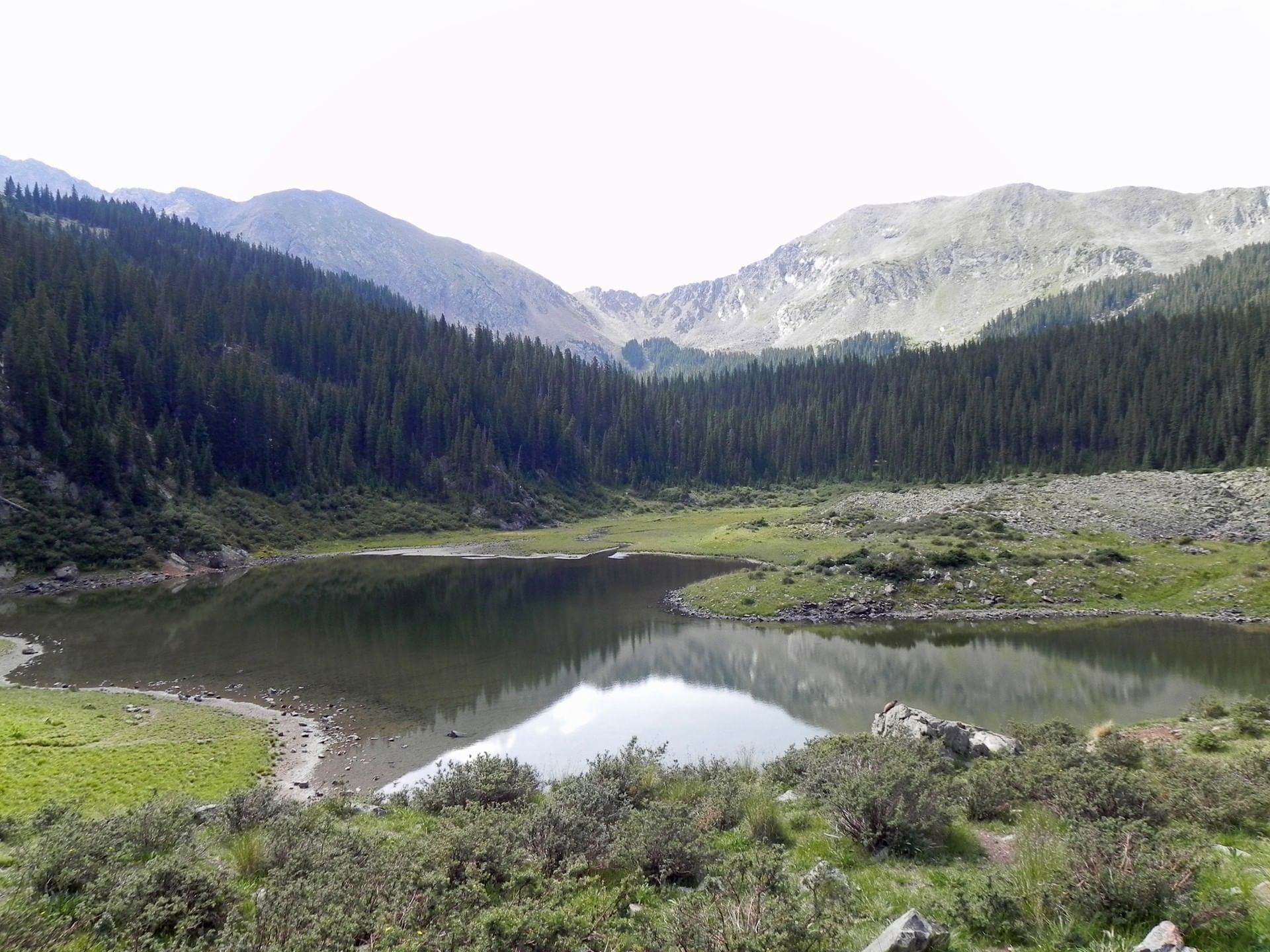 Deals
Get Your Deals Here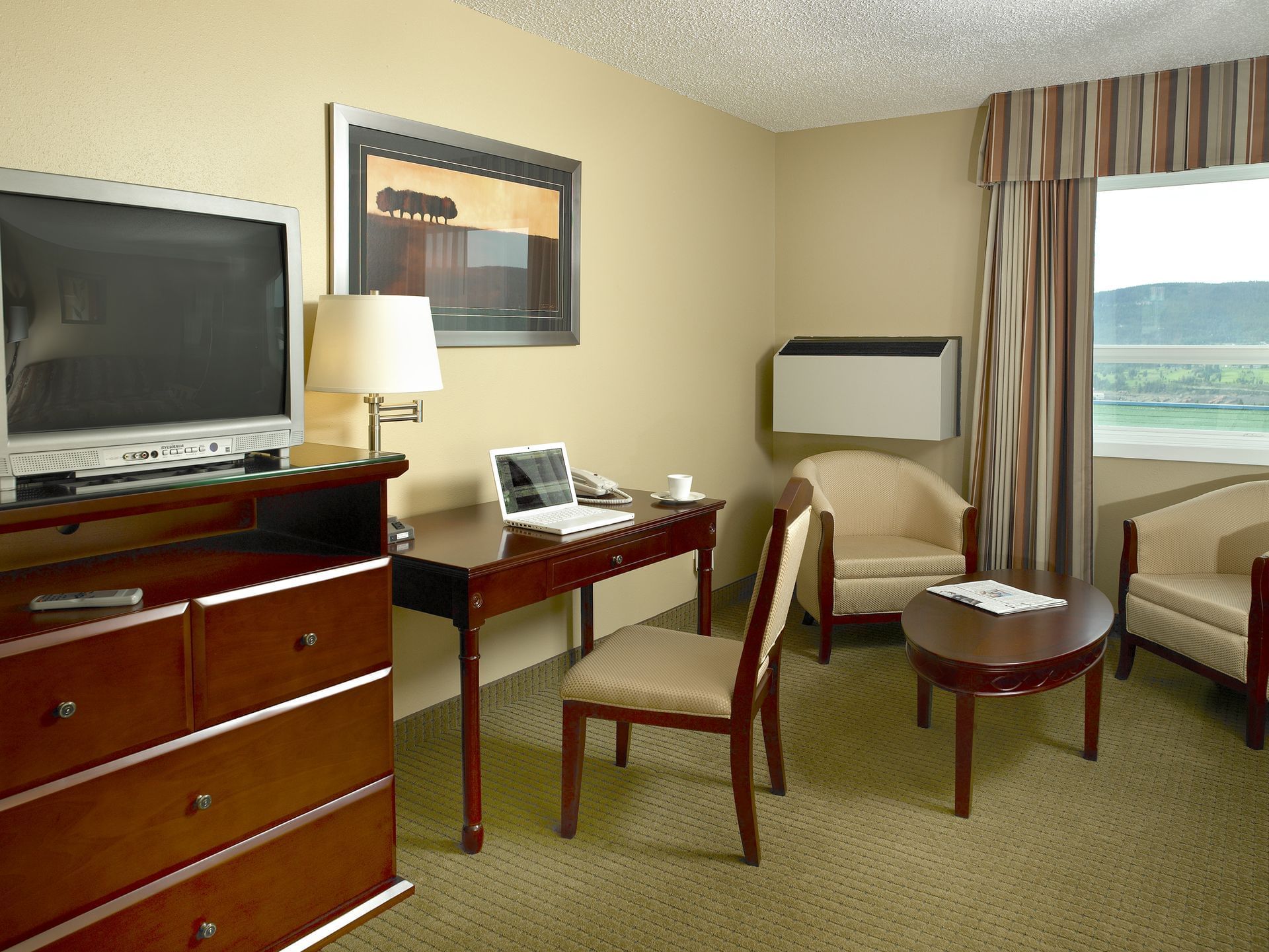 Rooms
Your Quiet Retreat in Williams Lake
Stretch out in spacious, well-designed accommodation offering everything you need to relax and refresh.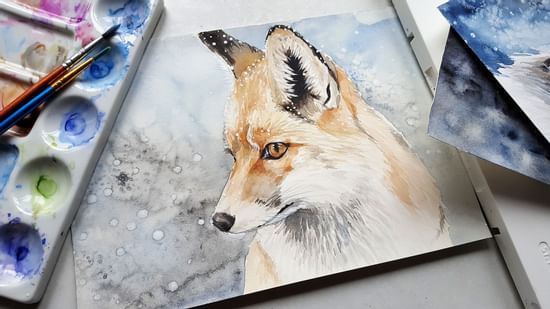 Our location
Hassle-Free Access
Perfectly situated for guests visiting the area, we're a stone's throw from Cariboo Memorial Hospital, golf, fishing and local landmarks including the Station House Gallery.
Hotel was clean with friendly staff. Having Boston Pizza attached was convenient. While I found the bed to be not overly comfortable, the pillows were good. The hotel had everything that I needed for my stay.
We came to Williams Lake for a Celebration of Life. Aside from the day of that event the weather was very wet, stormy with intervals of Thunder & Lightning. The rainbow above your Hitel prompted me to take a chance on a vacancy. We were very pleased with our greeting at the desk and all the comfort of our time there. Thank you.
The location was perfect, laundry drop off service was walking distance, convenient store had a great selection of items, the hotel staff were friendly with greetings, booking was prompt. The view over looking the city at night was beautiful. The massage chair was priced right for the service it provided. My first choice to stay the next visit.