Thoughtful Amenities in in Calgary, AB
Enjoy our pet friendly hotel offering fully equipped kitchens & convenient downtown location
Guests love our central location in Downtown Calgary, but that is just part of what's waiting for you when you stay with us. From pet-friendly, Refreshingly Green™ accommodations with in-room amenities including free wi-fi, full kitchens, a fitness centre, laundry facilities and sundries shop - we've thought of everything to make your visit wonderful!
Coming by car? Our downtown Calgary hotel has self-parking for $20 per night. Bonus: We offer pet friendly accommodations so you can bring your furry friend along to enjoy some of the 150 public off-leash parks in Calgary. All the city's other parks are happy to accommodate your dog on-leash. Plus, families and those traveling for work love staying with us because our all-suite hotel features rooms with fully equipped kitchens, perfect for preparing a home cooked meal!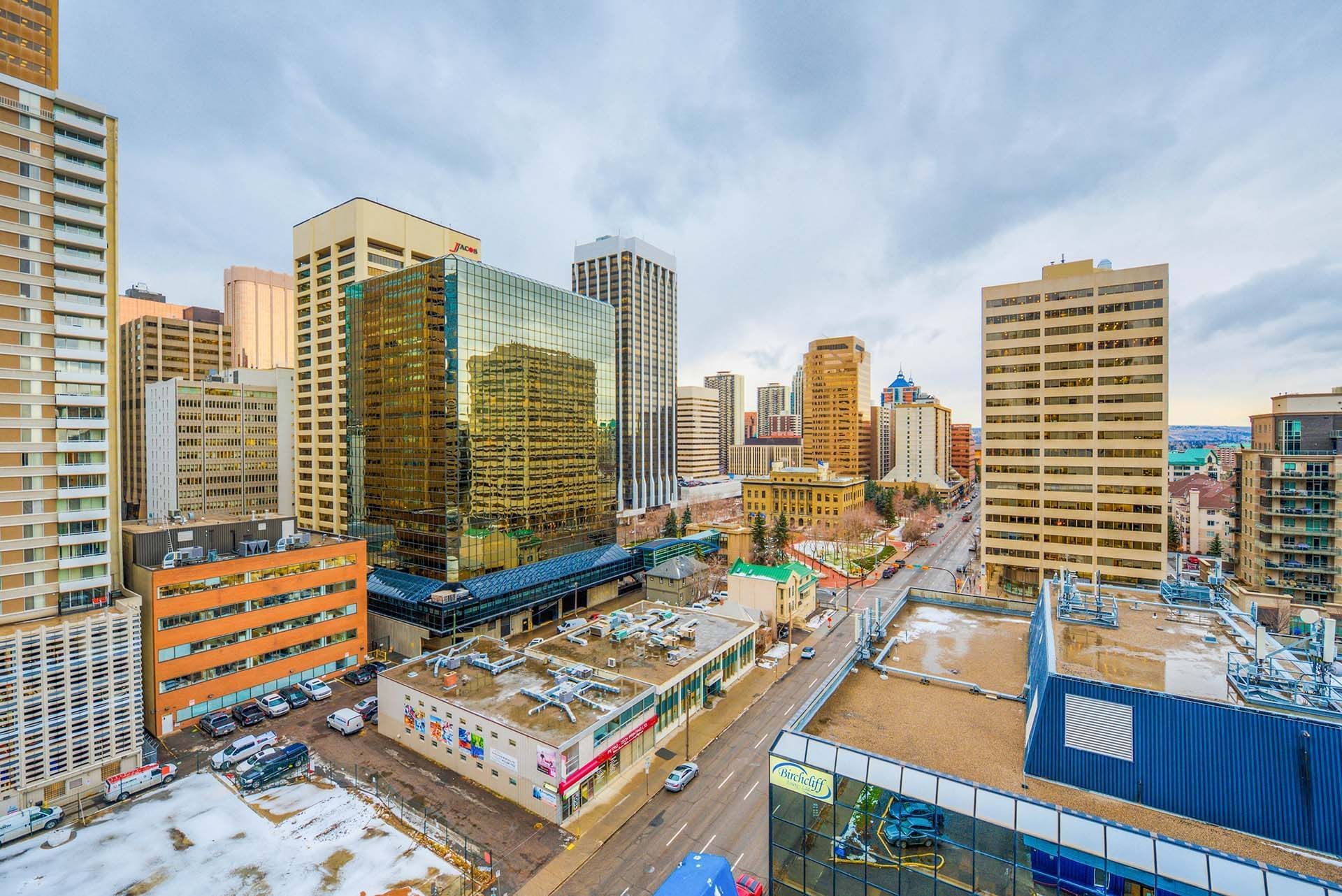 Featured amenities
Feel right at home
Additional amenities
Free wi-fi
A Coast Hotels brand standard, all our accommodations include free in-room high-speed wi-fi for your convenience.
on-site parking
Our hotel offers self-parking for $20.00 per night.
Ice machine
Our ice machine is located on the main floor in the guest laundry room.
Business centre
We offer a public computer for our guests with internet and printer access. Printing and copying is $0.25 per page, or $0.10 per page if over 10 pages.
Wake-up service
Rise and shine! Please call our front desk to arrange for a wake-up call.
Luggage storage
Luggage storage and assistance is provided through our front desk team.
Optional Housekeeping
Daily housekeeping service is available; you can also skip it as part of our Refreshingly Green program.
Phone service (in-room)
Enjoy free local calls from your room.
Coin-operated laundry
Guests have access to our coin-operated laundry, available 24-hours a day for $2.25 per machine load.
Safe deposit boxes
Ask our front desk to store your valuables in our safety deposit box. Additionally, we have in-room safes in all our accommodations.
Free coffee (in-room)
Each of our guest rooms include a Keurig coffee machine, and a selection of teas so you can start your day right.
Triple-sheeted beds
A Coast Hotels brand standard, our triple-sheeted beds provide a clean, crisp welcome to slumber.